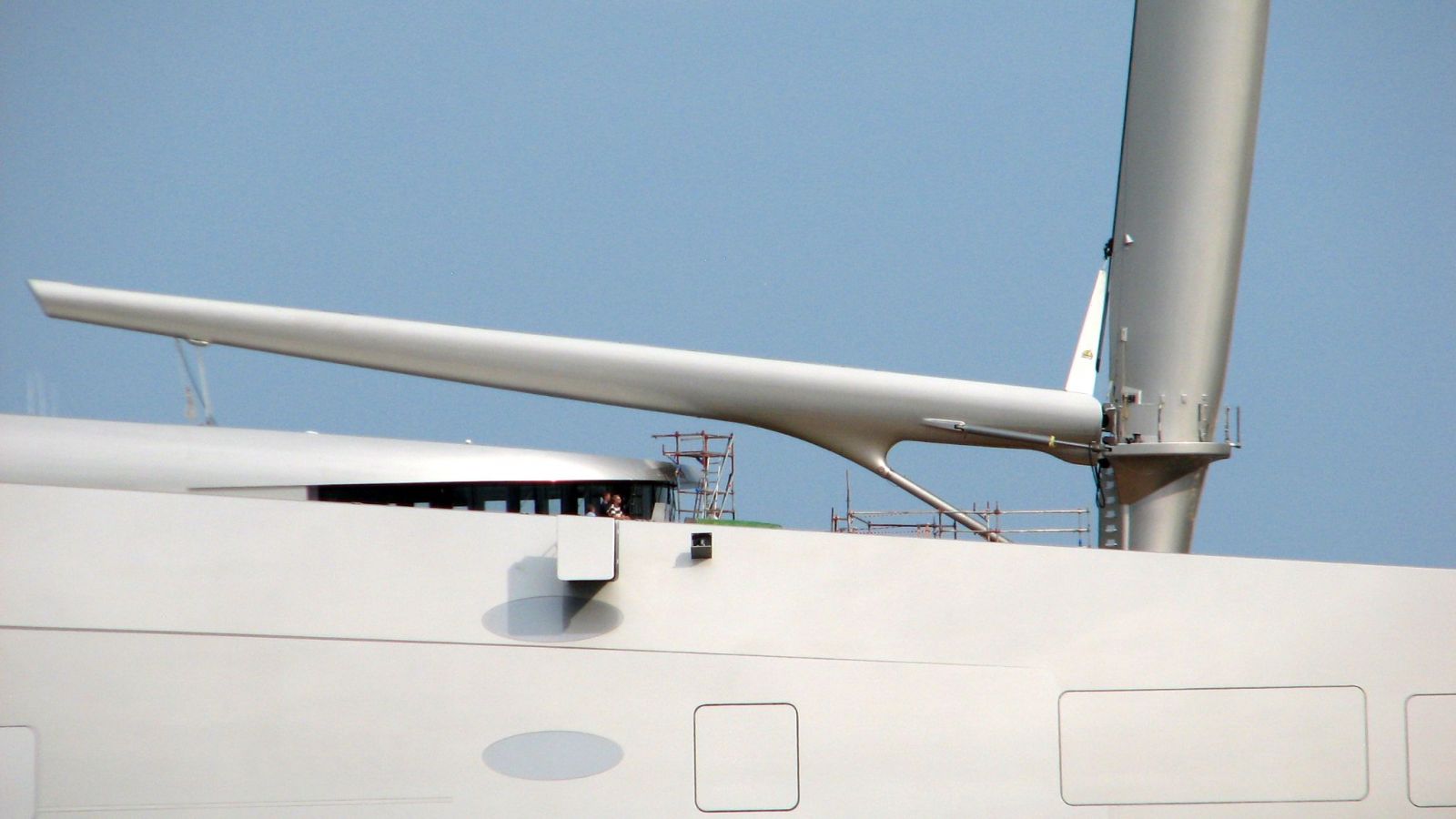 The world's largest sailing yacht, the futuristic "A," was detained last Wednesday upon her arrival in Gibraltar. She was arrested on a petition from her builders, Nobiskrug, who alleged that her new owner had not paid $16 million owed for her final delivery and outfitting. The vessel had just departed Germany for sea trials the week before. 
A public dispute over payment is unusual in the cloistered world of superyachts, where even the identity of the buyer is often kept hidden. A spokesman for the vessel's owner, Russian fertilizer magnate Andrei Melnichenko, told Superyacht News that "we assumed the matter was progressing to a resolution as Nobiskrug were happy to release the yacht on February 5 to the owner's project team for further works to be carried out in Spain." 
The yard's claim proceeded to arbitration, and the parties reportedly reached a settlement agreement on Tuesday. As of Wednesday, the A had departed Gibraltar for Cartagena to continue her sea trials. 
At 470 feet in length, the A is the largest vessel of her type. The $300 million vessel has eight decks, berths for 54 crew and 20 passengers, a smimming pool, a helipad, an underwater observation deck and diesel-electric hybrid propulsion. With full sails and optimal wind conditions, she is capable of 35 knots. The A is said to have been given her unusual name in order to put her at the top of an alphabetical registry list; she replaces another futuristic vessel of the same name, the 6,000 gt motor yacht "A," which features a raked bow and towering superstructure resembling the "stealth" destroyer Zumwalt. Both of Melnichenko's vessels were created by reknowned yacht designer Philippe Starck. 
The vessel arrest in Gibraltar is not Melnichenko's first instance of litigation over the outfitting of his vessels. In 2013, he sued a leading coatings manufacturer for $100 million over a cosmetically "unsatisfactory" paint job on his motor yacht, alleging that the surface had blemishes like "lines," "sags," and a "cloudy" finish. 
http://www.emaritimeexchange.com/wp-content/uploads/emaritime-exchange-logo-2017-300x119.png
0
0
George Ward
http://www.emaritimeexchange.com/wp-content/uploads/emaritime-exchange-logo-2017-300x119.png
George Ward
2017-02-22 18:58:00
2017-02-22 18:58:00
World's Largest Sailing Yacht Arrested in Gibraltar