On Monday morning, the Dutch water taxi Vigilant collided with the dredger Nova Venture on the sheltered waters of the Waddenzee. The taxi had 11 passengers aboard, all employees of the Klein Vaarwater hotel and vacation complex, and it was ferrying them on a short trip from Holwerd to Ameland. 
Several passengers were injured, including two who had to be hospitalized, and the aluminum-hulled Vigilant was badly damaged: the starboard side of her bow was crumpled and torn from the prow all the way back to the wheelhouse. 
Richard Veltman, a spokesman for the Vigilant's operator Veltman Marine Service, told local media that the firm is looking into the cost of repairs. He added that his company has other boats in its fleet and that there will be no interruption in transport service. 
Initial reports suggest that the anchored dredger may not have been properly marked by light and sound. Veltman said that the cause of the collision was "a matter for the water police . . . I was not there, so let the investigation determine the facts." 
Veltman Marine offers passenger transport, small cargo delivery, dive support, light salvage and a variety of other services on the Waddenzee. In the past, the 1000-hp Vigilant and the firm's other boats have been used to provide towing for small cargo barges, jackups and vessels in distress.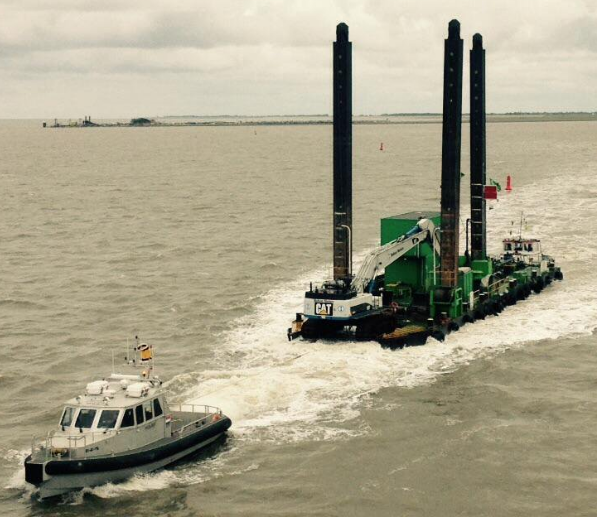 Social media image
http://www.emaritimeexchange.com/wp-content/uploads/emaritime-exchange-logo-2017-300x119.png
0
0
George Ward
http://www.emaritimeexchange.com/wp-content/uploads/emaritime-exchange-logo-2017-300x119.png
George Ward
2017-02-02 18:28:00
2017-02-02 18:28:00
Water Taxi Hits Dredger on Waddenzee