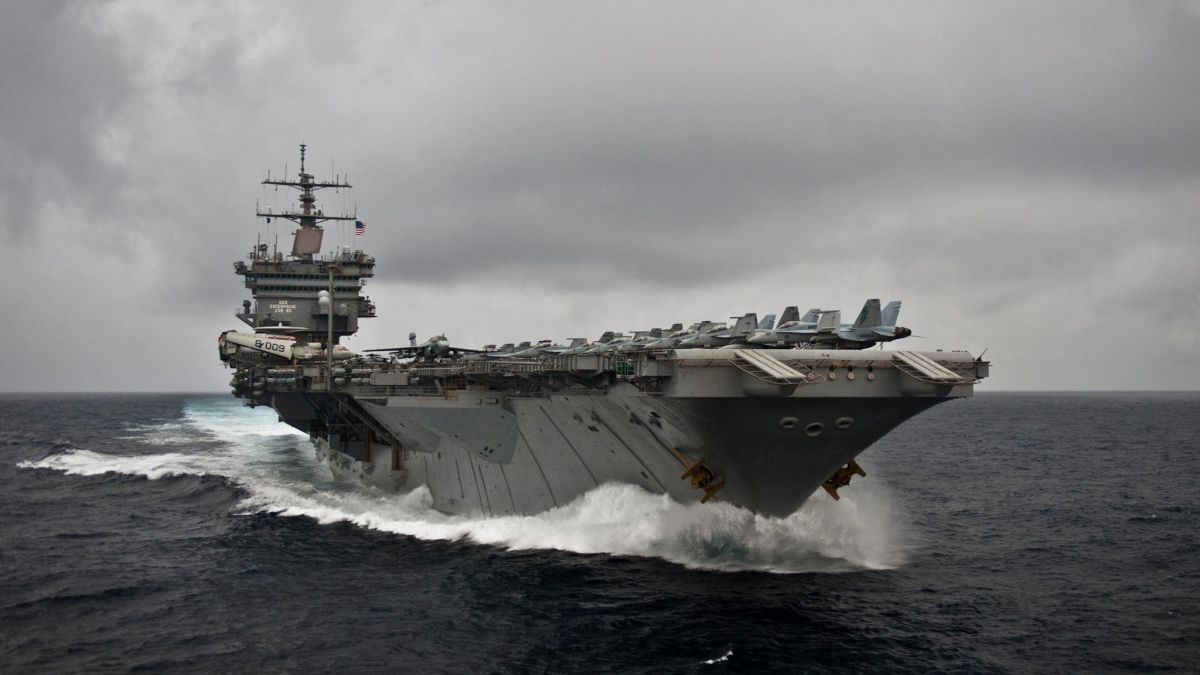 The USS Enterprise, the world's first nuclear-powered aircraft carrier, will be decommissioned in a private farewell ceremony on February 3. 
Enterprise has a storied history. She participated in the blockade of Cuba during the Cuban Missile Crisis, and at the start of the Vietnam war she became the first nuclear-powered vessel to see combat service. She rotated through the Vietnam conflict six times between the start of major combat operations in 1965 and the fall of Saigon in 1975.
Her worst day came during this period: in 1969, during operations off the coast of Hawaii, a rocket mounted on an F-4 Phantom accidentally exploded on deck. 27 sailors died before the blaze could be extinguished.
[embedded content]
In the 1990s, Enterprise helped enforce the no-fly zones over Iraq and Bosnia. Following the September 11 attacks in 2001, she headed to the Persian Gulf (without orders) and became one of the first carriers to launch attacks against the Taliban in the Afghanistan campaign.
She has been home to tens of thousands of sailors over her many years of service. She deployed a total of 25 times, and completed her 400,000th aircraft landing the year before her retirement.
Enterprise was deactivated in 2012 after 50 years in service, and she has been in an extended inactivation process at Naval Station Norfolk over the four years since. Technicians have been working to remove usable equipment and hazardous materials in preparation for her final disposition. 
In good news for the many veterans who know and love her, she will contribute to the construction of the next Enterprise, the high-tech CVN 80. Huntington Ingalls Newport News says that some of her steel may be melted down for reuse in the latest vessel to bear her name. In addition, several portholes that she inherited from the previous Enterprise – hull CV-6, a fabled veteran of World War II – will be passed on to the next generation. 
The Navy has not yet decided on a final plan for her disposition. Other nuclear-powered warships have been sent to the shipyard at Bremerton for demolition, and originally the Navy had planned the same fate for the Enterprise. However, the service put out a request for proposals for private-sector scrapping last year, and it is possible that the task could go to Newport News itself. This would have a certain symmetry: she could end her days at the very same drydock where her keel was laid. 
https://www.emaritimeexchange.com/wp-content/uploads/2016/02/emaritime-icon-1030x1030.png
1030
1030
George Ward
http://www.emaritimeexchange.com/wp-content/uploads/emaritime-exchange-logo-2017-300x119.png
George Ward
2017-01-28 02:37:00
2017-01-28 02:37:00
USS Enterprise to be Decommissioned Next Week