U.S. Navy Carrier Strike Group 1 has begun patrols in the South China Sea amid growing tensions with China.
China has yet to officially comment on the move that the U.S. Navy says is "routine," but some observers have indicated that the patrols demonstrate that tensions between China and the U.S. could intensify under the Trump administration.
Nations competing with China for claims to parts of the South China Sea include Cambodia, Indonesia, Malaysia, the Philippines, Singapore, Thailand and Vietnam. Taiwan also claims part of the area.
Carrier Strike Group 1 includes Nimitz-class aircraft carrier USS Carl Vinson, the Arleigh Burke-class guided-missile destroyer USS Wayne E. Meyer and aircraft from Carrier Air Wing 2. The group began operations in the South China Sea on February 18. 
China wrapped up its own naval exercises in the South China Sea on February 17. 
Earlier this month, U.S. Defence Secretary Jim Mattis said the U.S. did not see the need for major military moves in the South China Sea to contend with China's assertive behaviors, despite saying that China's action had shredded the trust of nations in the region.
After several weeks of exercises off Hawaii and Guam, Rear Adm. James Kilby, commander of the strike group, said: "We are looking forward to demonstrating those capabilities while building upon existing strong relationships with our allies, partners and friends in the Indo-Asia-Pacific region."
Vinson last deployed to the Western-Pacific in 2015 and conducted a bilateral exercise with the Royal Malaysian Navy and Royal Malaysian Air Force in the South China Sea. Vinson first operated in the South China Sea in 1983 and in total, has operated there during 16 previous deployments over its 35 year history.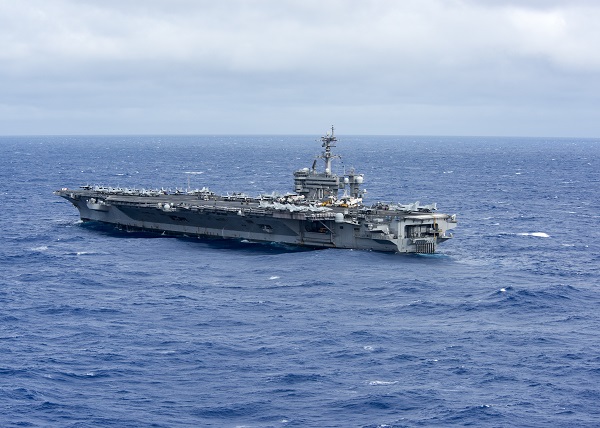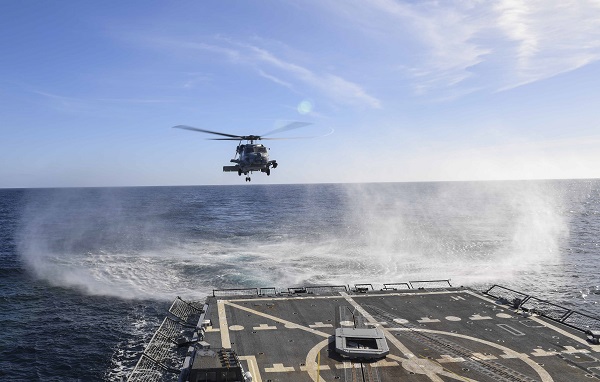 https://www.emaritimeexchange.com/wp-content/uploads/2017/02/web_170107-N-BL637-059.jpg
428
600
George Ward
http://www.emaritimeexchange.com/wp-content/uploads/emaritime-exchange-logo-2017-300x119.png
George Ward
2017-02-19 21:30:00
2017-02-19 21:48:40
U.S. Strike Group 1 Starts Patrols in South China Sea