The Swedish Coast Guard has taken the master and chief mate of the coastal freighter Atlantic into custody after their vessel went aground off Oskarshamn, a small port on the east coast of Sweden. The men may face charges related to the accident.
At 0200 hours on Saturday, the Atlantic was under way on a voyage from Visby to Oskarshamn. At 0430, the Swedish Coast Guard JRCC rescue center received a report that Atlantic had gone aground, and at 0500 a local pilot boat found her at a position about half a mile off her course. Coast Guard officials boarded her to investigate at 0640, and they allege that they found the officer on watch and the master of the ship to be intoxicated. Blood samples allegedly confirm that the master had a blood-alcohol level in excess of the legal maximum.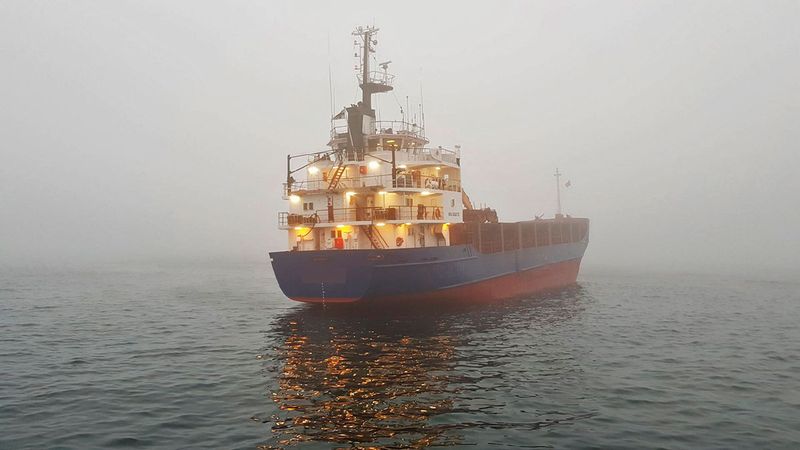 The vessel is hard aground in very shallow water – as little as three feet – and local media report that she is touching bottom in only three locations. She is carrying about 11,500 gallons of diesel, and responders believe that the vessel's fuel tanks will have to be pumped off before she can be refloated.
The water around the freighter is so shallow that emptying her tanks may be a challenge. "We can not get close enough to the ship with large boats to handle the fuel. So the diesel must be pumped and transported on land with smaller boats. So it will take longer," said Mattias Lindholm, Communications Officer with the Swedish Coast Guard, speaking to local media. In the interim, responders have deployed a boom around the vessel as a preventive measure. No pollution or injuries have been reported.
http://www.emaritimeexchange.com/wp-content/uploads/emaritime-exchange-logo-2017-300x119.png
0
0
eMaritime News
http://www.emaritimeexchange.com/wp-content/uploads/emaritime-exchange-logo-2017-300x119.png
eMaritime News
2017-09-25 20:14:33
2017-09-26 07:39:14
Two Officers Arrested for Freighter Grounding