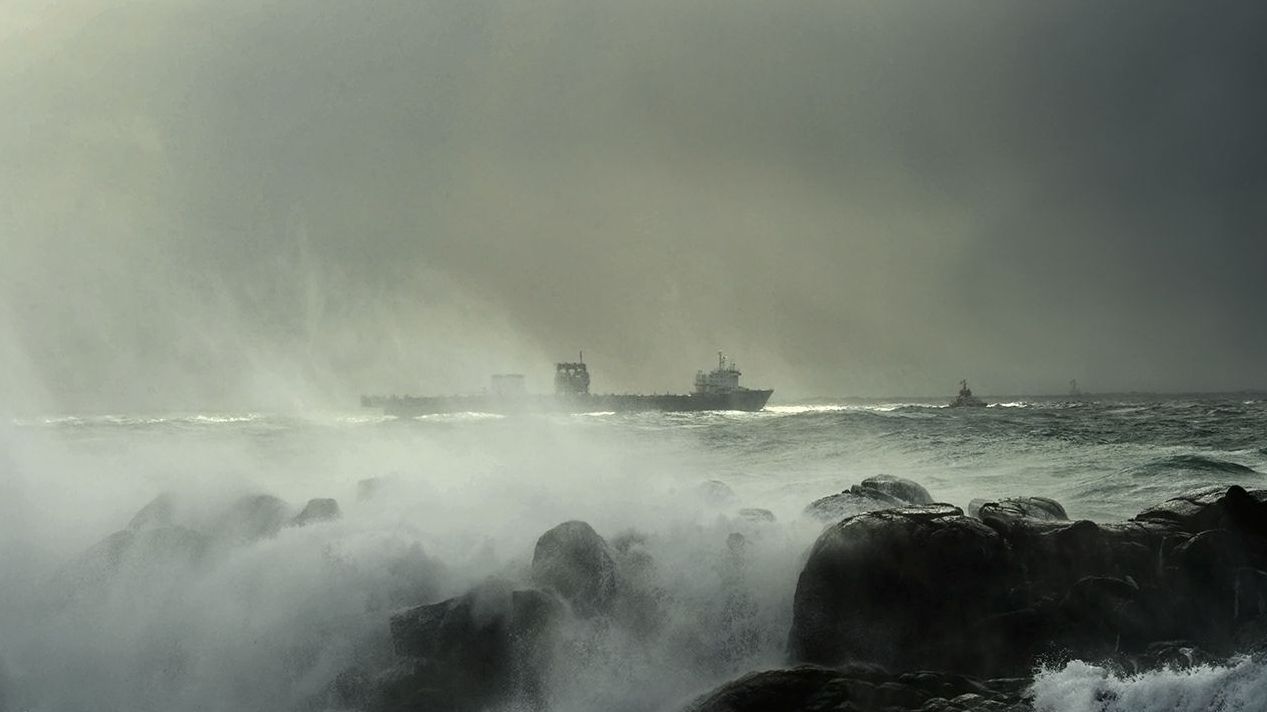 On Tuesday, Norway's maritime authorities announced that old, contaminated lubricating oil was the likely cause of the propulsion failure on the barge carrier Eide Carrier (AIS reporting name Tide Carrier) last week, which nearly led to a serious grounding. 
The Carrier was under way off the coast of Jæren last Wednesday when she lost power. She set anchors and restarted her engines, but her crew could not keep them running. With both anchors out and the assistance of two tugs, she managed to hold position 300 feet off the beach until the following day, when she was towed off to Gismarvik for evaluation and repairs. 
No pollution was reported, but Lars Alvestad, the Norwegian Maritime Directorate's director of vessels and seamen, said that his agency had reason to believe that the Carrier may have made contact with the bottom during the incident. A dive survey will be conducted to search for any signs of hull damage. 
The Comoros-flagged vessel has been detained until after repairs are complete. Inspectors found that her engine lubricating oil was contaminated, and that this was the likely cause of the casualty. "The lubricating oil should have been changed before the ship went. The accident could have been avoided if it had been done," said Alvestad.
Contaminated oil may not have been the aging vessel's sole maintenance shortcoming when she sailed: prior to her departure, port state control inspectors found eight deficiencies, including five related to emergency preparedness and safety. 
Emergency response prevented environmental damage 
The Norwegian Coastal Administration claimed success in the response effort. "This incident has shown how the collected resources of the Norwegian Coastal Administration pull together when required," said director of emergency preparedness Johan Marius Ly. 
The NCA took over the management of the operation from the vessel owner early in the process, the first time the Norwegian government has ever assumed control to prevent a spill in advance. The agency deployed its own pilots to the bridge of the Carrier, which helped to facilitate rapid decision-making on board. It also dispatched the patrol vessels KV Bergen, KV Sortland and KV Tor to assist, along with the spill response vessel OV Utvær and several surveillance aircraft. 
http://www.emaritimeexchange.com/wp-content/uploads/emaritime-exchange-logo-2017-300x119.png
0
0
George Ward
http://www.emaritimeexchange.com/wp-content/uploads/emaritime-exchange-logo-2017-300x119.png
George Ward
2017-03-01 18:53:00
2017-03-01 18:53:00
Tide Carrier Nearly Grounded Due to Contaminated Oil