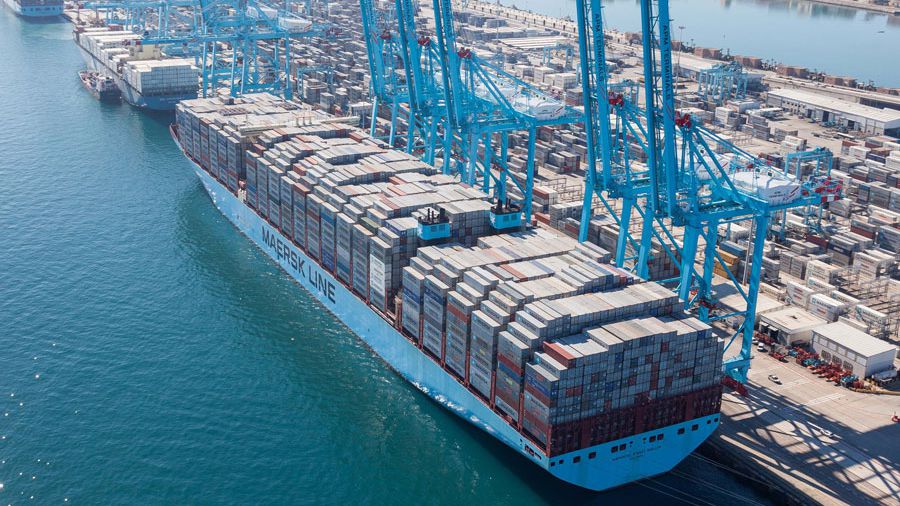 The International Dockworkers Council called Tuesday for longshore strikes throughout Europe in support of Spanish dockers, who have threatened walkouts in response to a government decree that would allow ports to use non-union labor. The IDC warns that the Spanish government's plan could eliminate up to 6,00 longshore jobs. 
Currently, Spanish port employers have to hire stevedores from designated staffing companies, or SAGEPs (Sociedad Anónima de Gestión de Estibadores Portuarios), all of which are unionized. The European Court of Justice ruled in 2014 that this arrangement was a violation of EU laws on freedom of establishment, and it ordered Spain to open up the system to competition. Spain's newly appointed minister of public works, Íñigo de la Serna, is moving forward with a decree that would let ports phase out SAGEP labor over a three-year period.
Spain's congress was due to vote on the measure on Thursday, but it has pushed back its decision until next week in order to give more time for opponents to comment. In return, Spain's dockworkers' unions have called off strikes planned for March 6 and March 8 and will keep negotiating. A previously announced strike on March 10 is still scheduled, and the IDC action – three-hour stoppages at EU ports and one-hour stoppages at affiliated ports outside of Europe – would be timed to coincide. 
In addition, IDC said that ports in neighboring countries will not be used for the unloading of Spanish cargo during the dockers' strikes, including the terminals at Marseille, Lisbon and Tangier. 
The IDC also called on European Commissioner for Transport Violeta Bulc to take a public stance on the Spanish government's decree. If the clash between the unions and Spain's Ministry of Public Works continues, the IDC threatened to "investigate ways of targeting all Spanish foreign trade."
Ocean carriers have warned of serious disruption if negotiations fail and strikes occur, and Maersk has already made plans to divert some of the traffic that would pass through its terminal at Algeciras in anticipation of a shutdown. 
http://www.emaritimeexchange.com/wp-content/uploads/emaritime-exchange-logo-2017-300x119.png
0
0
eMaritime News
http://www.emaritimeexchange.com/wp-content/uploads/emaritime-exchange-logo-2017-300x119.png
eMaritime News
2017-03-08 01:53:00
2017-03-10 10:13:15
Spanish Longshore Strikes May Extend Abroad