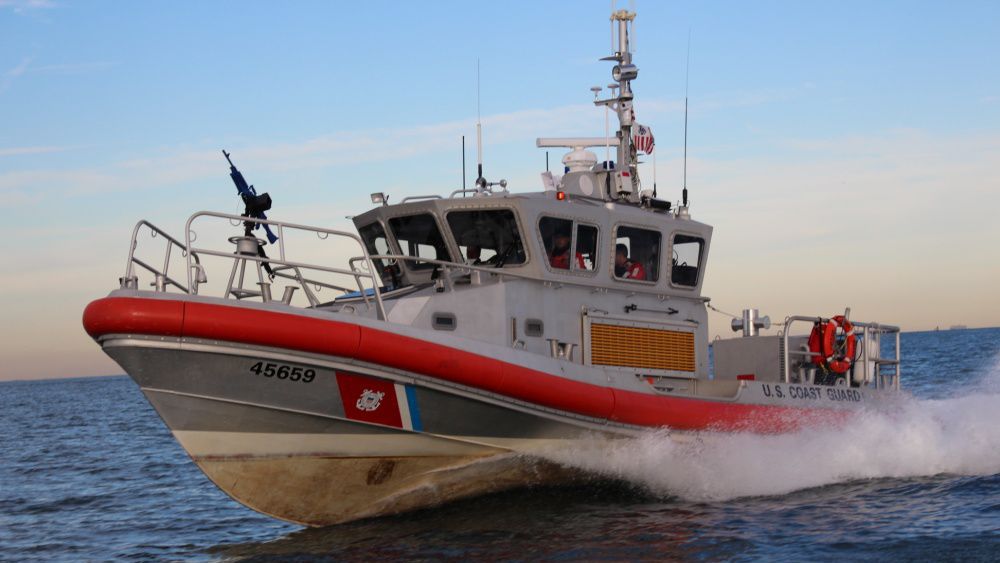 On Sunday night, six servicemembers on a Coast Guard 45-foot launch were injured when their boat allided with a piling of the Paul Gelegotis Bridge, east of Charleston, South Carolina.
The crew was taking part in a local response to a report of a downed aircraft. The Federal Aviation Administration called for a search on Sunday evening after an unidentified plane approached a runway at Charleston Executive Airport but failed to land.
The cause of the accident is not yet known. The weather was clear, and eyewitness reports indicate that the bridge-mounted aids to navigation were all functioning properly. 
Robert Clarkson, a member of the nearby St. Johns Yacht Club, told the Post and Courier that he saw the moment of impact. He said that the vessel slowed as it approached the bridge. It not lined up to pass under the span, but it picked up speed again without altering course and headed straight for the piling. 
"I watched the impact and it was not a glancing blow. It was a direct hit," Clarkson said.
The boat sustained damage, but it was able to transit to Clarkson's yacht club, where emergency medical service responders treated the crew and transported them to a hospital for evaluation. 
Several crewmembers were examined for symptoms of concussion, and Local TV news outlet Live5 indicated that one crewmember had a broken arm and another had facial fractures. All sustained minor injuries, and all have since been released from the hospital. 
The cost of the damage to the boat is not yet known, but images posted to social media appear to show its bow fender crumpled and embedded with wooden debris. 
The Charleston County Sheriff's Office announced early Monday morning that the search for the downed aircraft near Johns Island – the operation that the USCG boat had been assisting – has been called off, with no evidence of a plane crash. 
http://www.emaritimeexchange.com/wp-content/uploads/emaritime-exchange-logo-2017-300x119.png
0
0
George Ward
http://www.emaritimeexchange.com/wp-content/uploads/emaritime-exchange-logo-2017-300x119.png
George Ward
2017-02-21 00:05:00
2017-02-21 00:05:00
Six Injured in Coast Guard Patrol Boat Allision