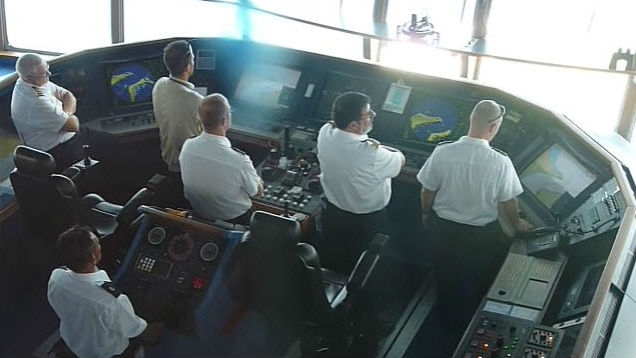 The concept of S-mode has been proposed under the agenda of the IMO e-Navigation initiative, and The Nautical Institute is now calling on the industry to have a say in its development.
There are over 30 ECDIS manufacturers, many of whom have more than one model, and some of the key operational features differ widely from one manufacturer to another. The IMO's e-Navigation project aims to ensure seafarers are provided with the information they need for safe and efficient navigation, and this includes the development of an "S mode" or standard mode of operation for navigation displays across all manufacturers. 
Variations in the way different manufacturers display navigation systems have been a cause for concern for several years, prompting calls for a default setting across all models. The Nautical Institute strongly supports the introduction of a Standard, or S-Mode, setting on all systems. The adoption of S-Mode would reduce the risk of confusion when a navigator is faced with a system that they are unfamiliar with.  
The Nautical Institute has devoted the current issue of its magazine The Navigator to explaining and championing the S-Mode concept. Project director David Patraiko's lead article tackles the question: What is S-Mode and why does it matter?
The Nautical Institute is encouraging readers to take part in a survey about the future shape of S-Mode.
At MSC 95, IMO identified that the Guidelines on standardized modes of operation (S-mode) are a priority and need to be established by 2019.
The Navigator is available here.
The survey can be undertaken here.
http://www.emaritimeexchange.com/wp-content/uploads/emaritime-exchange-logo-2017-300x119.png
0
0
George Ward
http://www.emaritimeexchange.com/wp-content/uploads/emaritime-exchange-logo-2017-300x119.png
George Ward
2017-01-31 23:49:00
2017-01-31 23:49:00
S-Mode: Have Your Say