The fire aboard the container vessel APL Austria has finally been extinguished, and responders at the Port of Ngqura, South Africa are moving on to salvage and cleanup operations.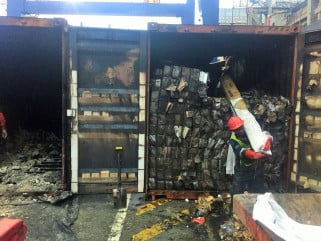 According to the South African Maritime Safety Authority (SAMSA), the fire in the Austria's Hold Number 4 had already been extinguished except for two containers that had been packed with candles. 
Authorities told South African news outlet Herald Live that hold number 4 has about 40 feet of water in it after the three-day-long firefighting effort. To maintain stability and to create working room around the burning hold, the responders pulled 281 containers from adjacent stacks. Charred cargo was pulled from the containers on the pier and discharged into waste bins, and the fire-damaged empty boxes will be removed from the dock beginning on Wednesday. 
National port operator Transnet's harbor tugs remain on boundary cooling duty, and fire crews remain on scene in case their services are needed again. 
SAMSA said in a release on Wednesday that the blaze broke out on the APL Austria as she was headed west towards the Cape Peninsula. The authorities directed her to return towards Port Elizabeth and eventually to moor alongside at Port of Ngqura. All crew are safe and accounted for. Four nonessential crewmembers were evacuated shortly after the fire broke out, according to the non-profit sea rescue organization NSRI; one of the evacuees had a leg injury and was treated on shore.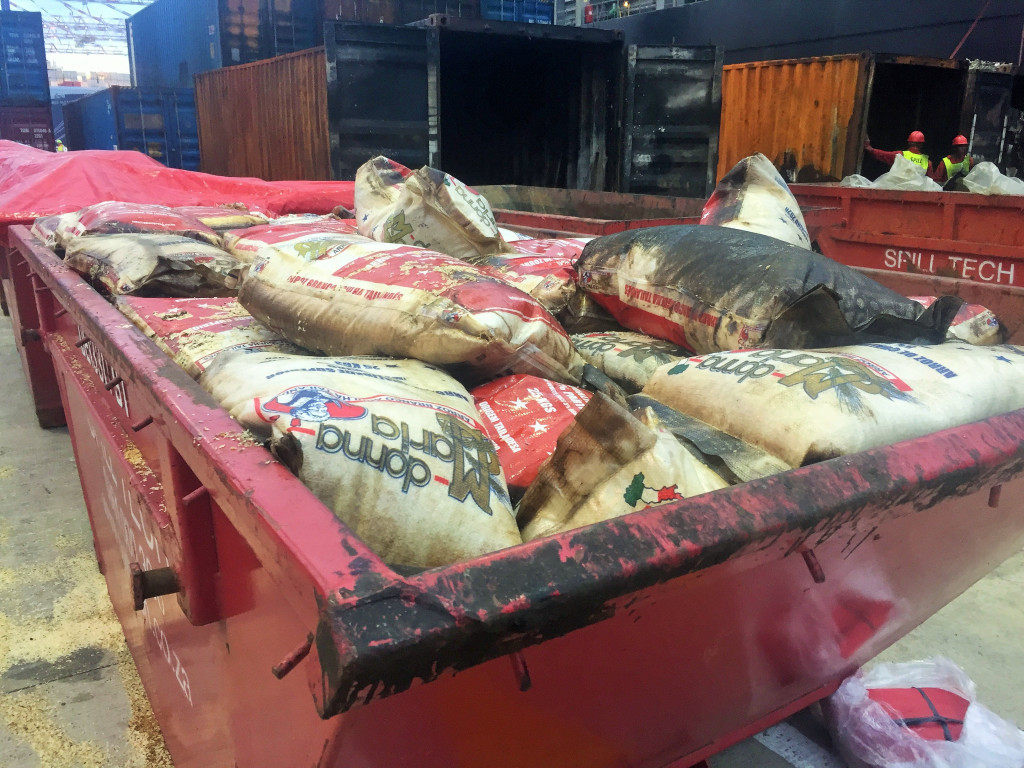 Insurers and salvors say that belowdecks cargo fires can be difficult to address on container ships, especially on larger vessels with deeper holds. The steel boxes compartmentalize and contain any smoldering cargo, and the location is difficult and dangerous for firefighters to enter. 
http://www.emaritimeexchange.com/wp-content/uploads/emaritime-exchange-logo-2017-300x119.png
0
0
George Ward
http://www.emaritimeexchange.com/wp-content/uploads/emaritime-exchange-logo-2017-300x119.png
George Ward
2017-02-16 21:42:00
2017-02-16 21:42:00
Photos: Fire on APL Austria Finally Extinguished