On Saturday afternoon, the expedition cruise ship Caledonian Sky went aground on a reef at Raja Ampat, Indonesia, causing superficial damage to her hull. Local media report that her passengers were temporarily evacuated,and after a dive inspection, she was refloated with tug assistance and continued on her normal itinerary. As of Thursday she was under way off Mindanao.
Her operator, British-owned Noble Caledonia, described the grounding as "unfortunate" and said that it would cooperate with local authorities. "It is imperative that the reasons for [the grounding] are fully investigated, understood and any lessons learned incorporated in operating procedures," the firm said.
When she was pulled off, the Sky allegedly left a 60-foot-long scar in the reef, which is in a well-known diving area. Ricardo Tapilatu of the University of Papua's Research Center for Pacific Marine Resources told Mongabay that the vessel had caused damage to eight species of coral. "This is what we found during our investigation into the site," he said. "We are currently finishing the report and will submit our recommendations to the district office next week." He believes that Noble Caledonia should pay damages in excess of the standard compensation rate of $200-400 per square meter, as Raja Ampat is a popular  and environmentally sensitive diving destination.
Many local residents and divers expressed displeasure on social media. "Anchor damage from ships like these is bad enough, but actually grounding a ship on a reef takes it to a whole new level," wrote local travel site Stay Raja Ampat in an online post.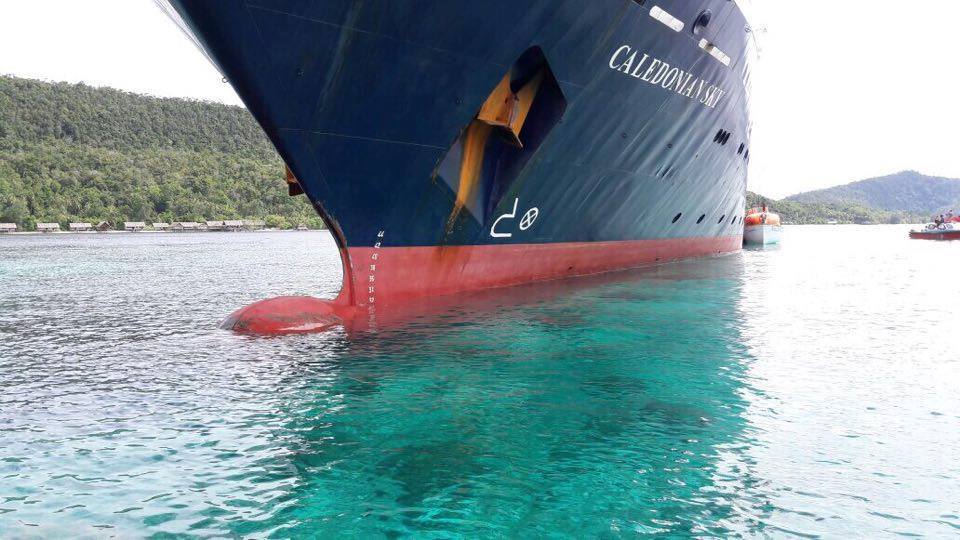 Stay Raja Ampat / facebook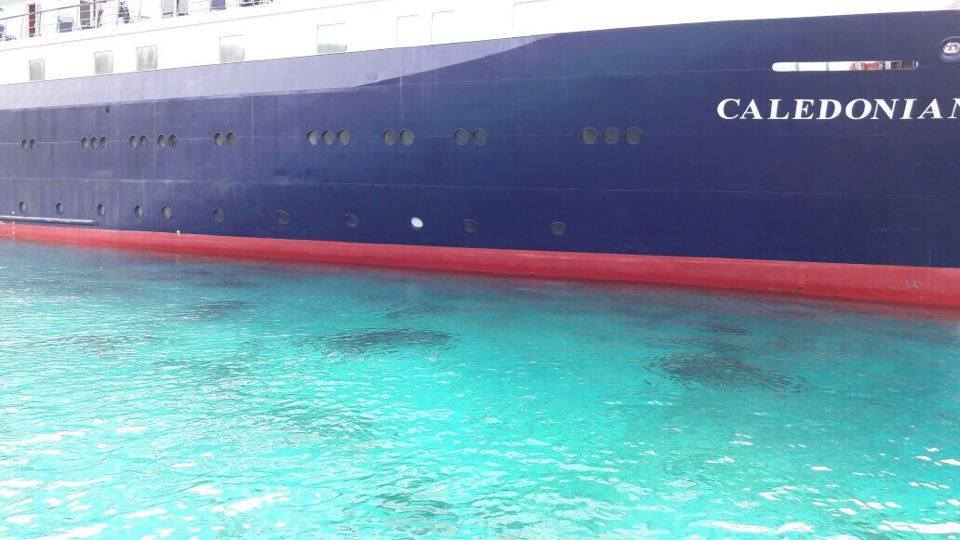 Stay Raja Ampat / facebook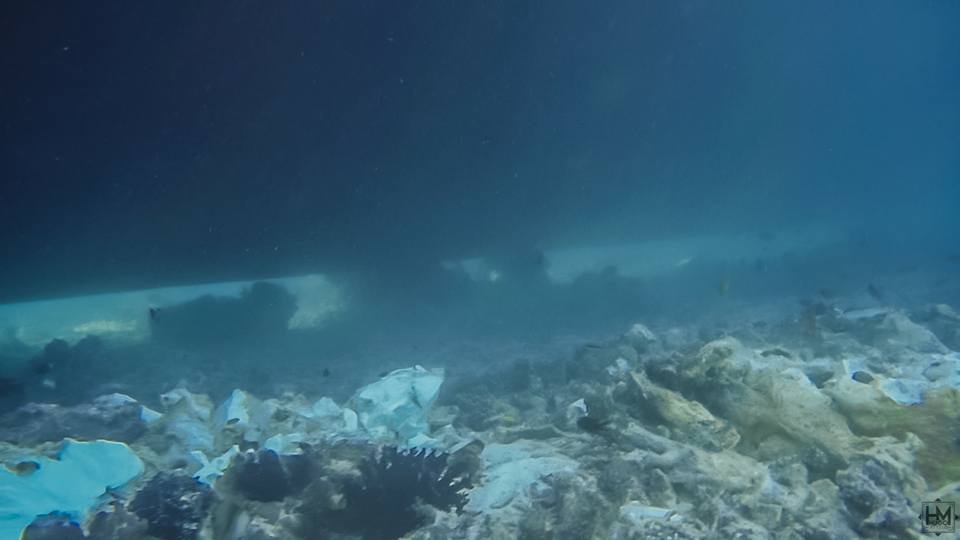 Hugo Mattsson / facebook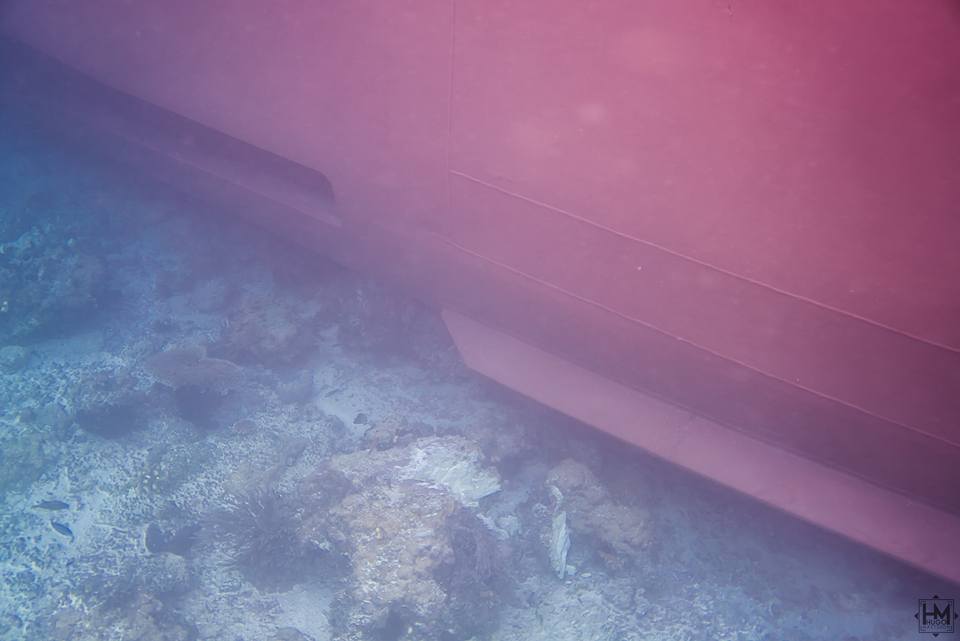 Hugo Mattsson / facebook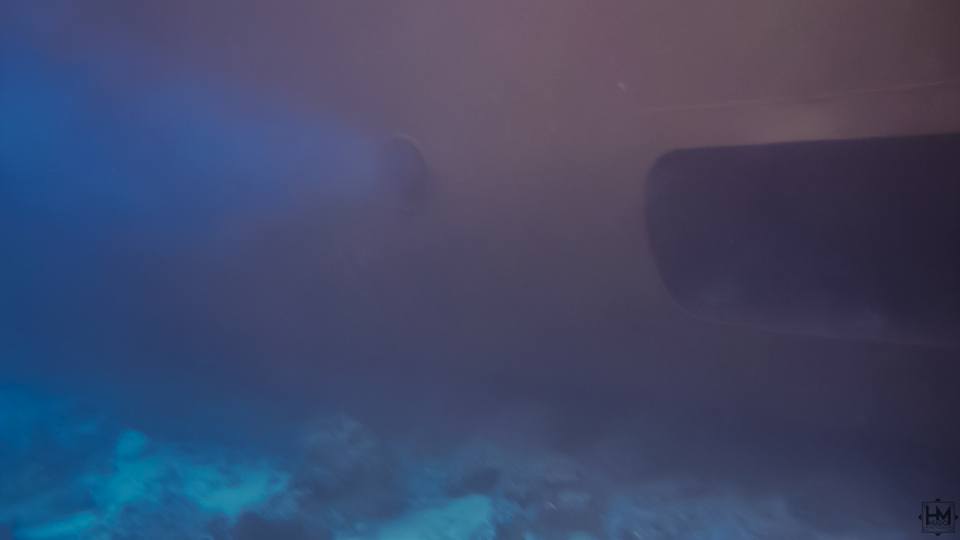 Hugo Mattsson / facebook
[embedded content]File footage from the Cross Over, a dive site near to the reported location of the grounding
http://www.emaritimeexchange.com/wp-content/uploads/emaritime-exchange-logo-2017-300x119.png
0
0
eMaritime News
http://www.emaritimeexchange.com/wp-content/uploads/emaritime-exchange-logo-2017-300x119.png
eMaritime News
2017-03-10 02:47:00
2017-03-10 10:13:12
Photos: Cruise Ship Grounding Damages Popular Dive Site