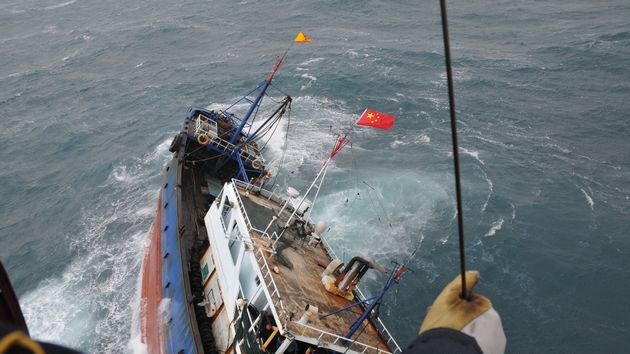 All images courtesy Chinese Ministry of Communication
On February 6, SAR aircrews from the Chinese Ministry of Transport rescued 11 fishermen from the deck of a sinking trawler in the Strait of Formosa.
The fishing vessel Min Long Yu 66822 transmitted a distress signal at 1500 hours Monday and requested urgent assistance. The vessel was at a position about 25 nm to the northwest of Taiwan's Penghu Islands, and the Fujian Maritime Search and Rescue Center dispatched two helicopter crews to respond. The Chinese authorities also contacted their Taiwanese counterparts, who launched rescue boats to aid in the SAR effort, and China's Office of Oceans and Fisheries contacted nearby merchant traffic to request assistance.
The first Chinese SAR helicopter arrived on scene at 1640 hours and found the fishing vessel listing to starboard. Conditions on scene were moderate, with waves to 16 feet, and the aircrew used a simple sling – not a manbasket – to hoist each crewmember from the deck of the sinking vessel. All were on board the helicopter by 1705. One individual was slightly injured, but all others were recovered safely and flown to Xiamen.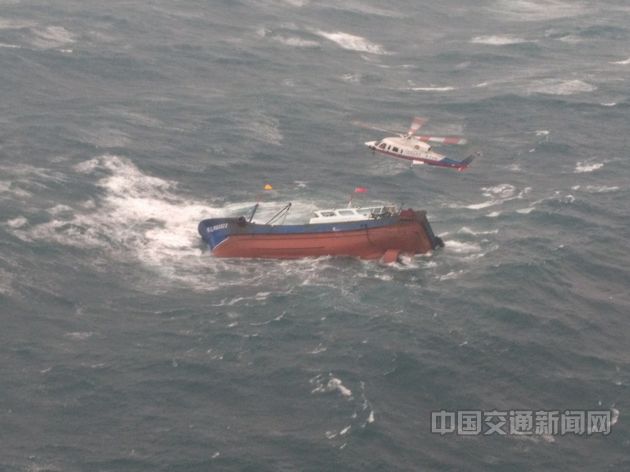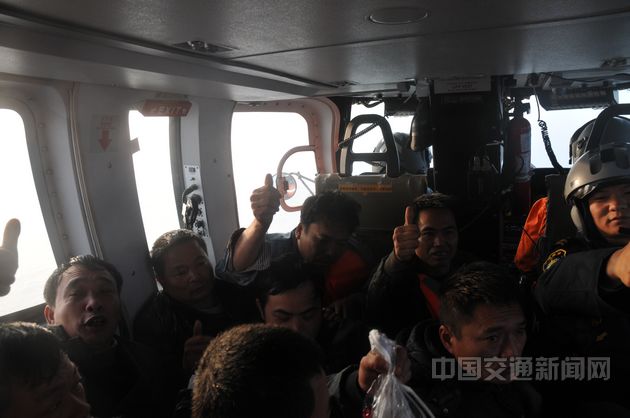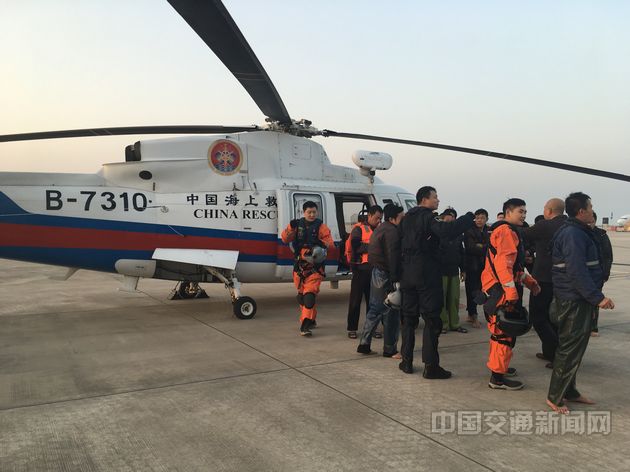 (In addition to the photos above, video of the rescue is available here.)
The accident was the second serious fishing vessel casualty off Fujian in as many months: in December, eleven fishermen went missing when their boat collided with another vessel, then capsized and sank.
http://www.emaritimeexchange.com/wp-content/uploads/emaritime-exchange-logo-2017-300x119.png
0
0
George Ward
http://www.emaritimeexchange.com/wp-content/uploads/emaritime-exchange-logo-2017-300x119.png
George Ward
2017-02-10 18:48:00
2017-02-10 18:48:00
Photos: 11 Fishermen Rescued from Sinking Vessel