North Korea said on Sunday it was ready to attack a U.S. aircraft carrier to demonstrate its military might.
"Our revolutionary forces are combat-ready to sink a U.S. nuclear-powered aircraft carrier with a single strike," said the Rodong Sinmun, the newspaper of North Korea's ruling Workers' Party, in a commentary.
The paper likened the aircraft carrier to a "gross animal" and said a strike on it would be "an actual example to show our military's force," reports Reuters.
The paper claimed to have weaponry which can reach continental U.S. and Asia Pacific region and the "absolute weapon" hydrogen bomb.
The USS Carl Vinson carrier strike group is currently in the Western Pacific conducting exercises with two Japanese destroyers. The naval exercises are being held near the Philippines and involve the Ashigara and the Samidare, according to the Japan Maritime Self Defense Force.
The location of the USS Carl Vinson been headline news after U.S. President Donald Trump said he was sending "an armada" to Korean waters on April 12. This followed a North Korean ballistic missile test. However, the aircraft carrier was later found to be conducting exercises with the Royal Australian Navy rather than steaming towards North Korea.
The North Korean commentary also warned Australia it could be the target of a nuclear weapons strike if it continued to "blindly" follow the U.S.
Adding to the tensions, North Korea has detained a Korean-American man in his fifties. There are now three U.S. citizens being held in the country.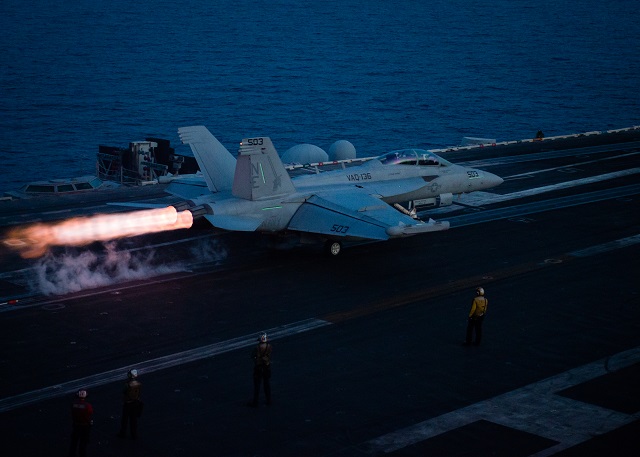 April 2017: An EA-18G Growler from the Electronic Attack Squadron (VAQ) 136 "Guantlets" takes off from the aircraft carrier USS Carl Vinson (CVN 70) flight deck.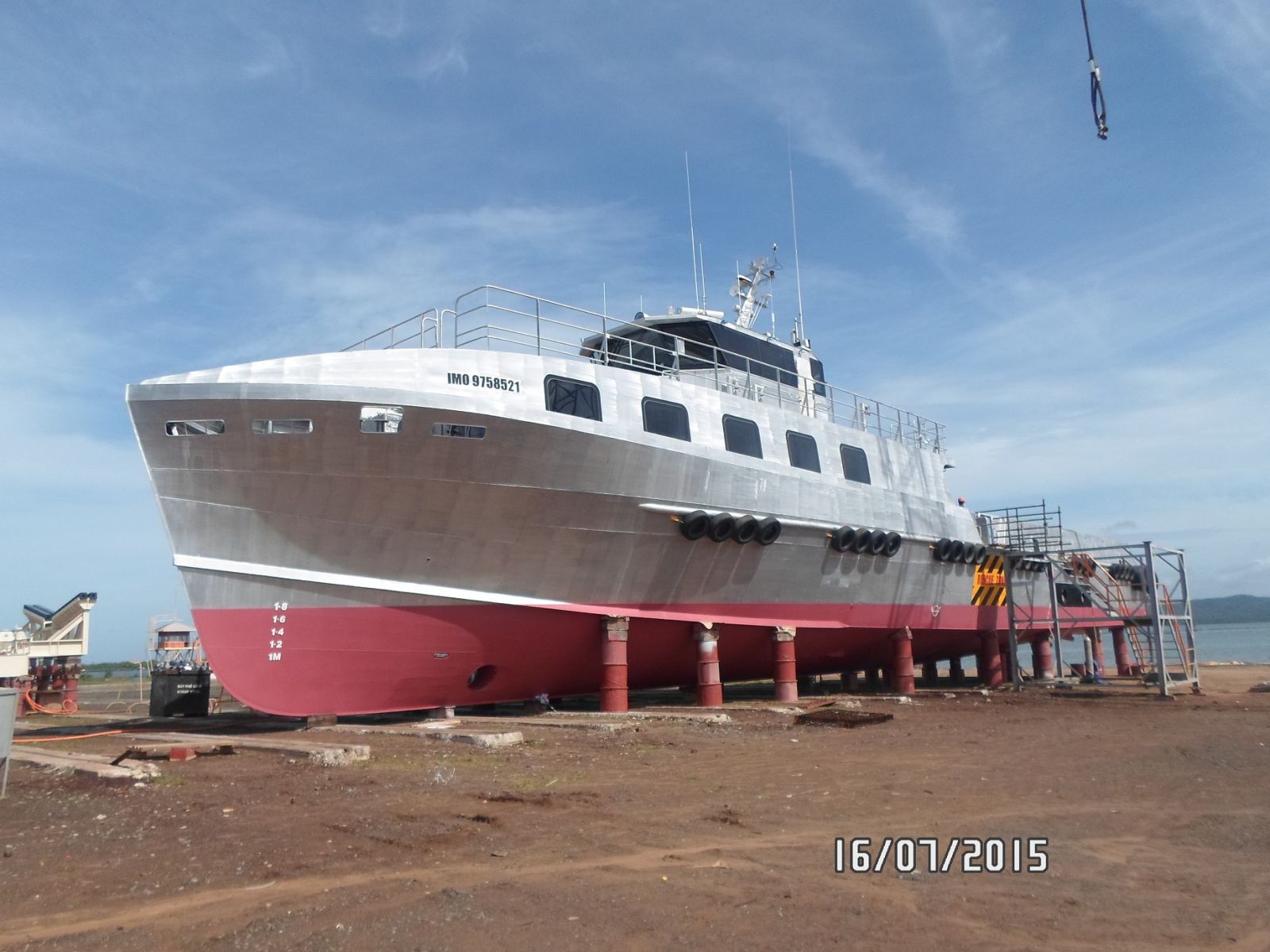 April 2017: Sailors prepare to attach chocks and chains to an MH-60S Sea Hawk helicopter assigned to Helicopter Sea Combat (HSC) 4 during flight operations aboard the Arleigh Burke-class guided-missile destroyer USS Wayne E. Meyer (DDG 108). The ship is on a western Pacific deployment with the Carl Vinson Carrier Strike Group as part of the U.S. Pacific Fleet-led initiative to extend U.S. 3rd Fleet command and control functions into the Indo-Asia-Pacific region.
April 2017: An E-2C Hawkeye from the "Black Eagles" of Carrier Airborne Early Warning Squadron (VAW) 113 prepares to take off from the aircraft carrier USS Carl Vinson (CVN 70).
https://www.emaritimeexchange.com/wp-content/uploads/carl-vinson-us-navy-16x9.jpg
899
1600
News Update
http://www.emaritimeexchange.com/wp-content/uploads/emaritime-exchange-logo-2017-300x119.png
News Update
2017-04-24 08:35:44
2017-04-24 08:35:44
North Korea Ready to Attack "Gross Animal"