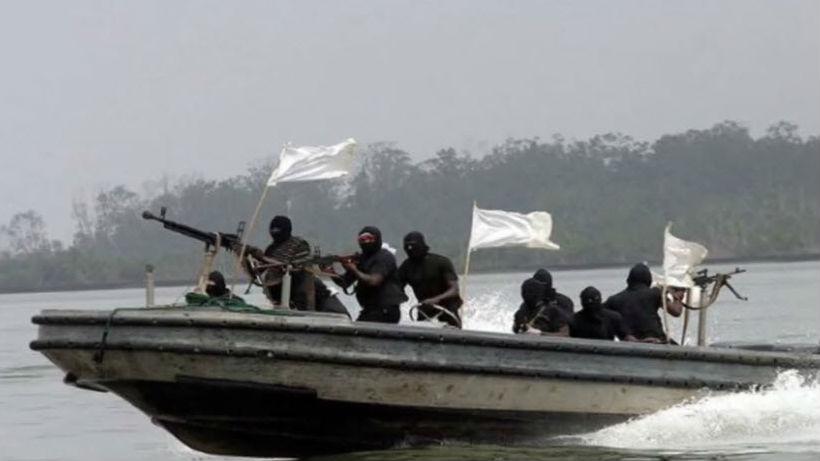 On Tuesday, the Russian embassy in Nigeria confirmed that pirates have kidnapped eight seafarers from the geared cargo vessel BBC Caribbean. The Russian Foreign Ministry said in a statement that the attack occurred on February 5 in Nigerian waters, and that seven Russian nationals and one Ukrainian were taken hostage. 
The Caribbean is a 6,000 dwt freighter operated by Briese Schiffahrt, a German heavy lift firm. Her AIS signal was last received by a shore station on Saturday, and it showed her off the island of Bioko, Equatorial Guinea. She had just departed Cameroon and was bound for Las Palmas. 
Pavel Fedulov, the director of a Briese Shiffart office in St. Petersburg, told Russian outlet RBC that "the armed pirates approached [the vessel] in a boat, captured the crew and left on the boat at the direction of the Nigerian shores."
The Ukrainian Foreign Ministry said in a statement that "consuls in Hamburg and Nigeria are taking measures for the release of the captured citizen of Ukraine." A consul official told Arab News that the kidnappers have not yet made any demands, and the location of the seafarers is not known. 
The pirate attack was far from the only one in the Gulf of Guinea in recent days. The Nigerian Navy reported Wednesday that it had defended the tankers Gaz Providence and Rio Spirit from hijacking attempts this week – including two attacks on the Spirit. 
http://www.emaritimeexchange.com/wp-content/uploads/emaritime-exchange-logo-2017-300x119.png
0
0
George Ward
http://www.emaritimeexchange.com/wp-content/uploads/emaritime-exchange-logo-2017-300x119.png
George Ward
2017-02-08 21:43:00
2017-02-08 21:43:00
Nigerian Pirates Kidnap Crew of German-Owned Freighter