The newly expanded Simulation for Maritime Assessment, Research and Training (SMART) Campus at Maritime Professional Training (MPT) opened late last year in Fort Lauderdale and has been a huge success. The 25,000-square-foot expansion effectively doubled the size of the original facility, adding more classrooms and training labs as well as new maritime simulation technology. Built to withstand a Category 5 hurricane, the ultra-modern building is LEED-compliant, meaning it meets all the environmental standards set by the U.S. Green Building Council.
MarEx recently toured the $6 million facility and found it to be state-of-the-art, boasting three full-mission bridge simulators that can be programmed for shiphandling training on deepwater, coastal or inland commercial vessels as well as on yachts and megayachts. Each simulator cost about $1.5 million to construct and can simulate various marine environments and conditions anywhere in the world and in virtually any harbor or port in the world.
"MPT trains everyone from able-bodied seamen to unlimited license mariners on any tonnage vessel with literally hundreds of simulation models," explains Chief Operating Officer Ted Morley. "This investment in advanced simulation technologies furthers our commitment to the maritime industry and to mariners desiring to become better seafarers."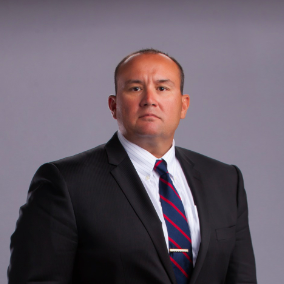 Morley earned a Master Unlimited license sailing on oil tankers, cargo ships and military vessels over a career that spanned 27 years. His father, Elmer Morley, started MPT in 1983 to provide an alternative training venue, separate from the maritime academies and union schools, for those seeking a maritime career. "Founded by mariners for mariners," is how he put it, and Ted Morley worked for his father during his off-ship rotation time, teaching courses and shiphandling on simulators as well as providing onboard training for several of the school's clients.
"The newly expanded SMART Campus is just the latest example of our ongoing commitment to maritime education and the advancement of mariners," Morley says.
All in the Family
MPT remains a family-managed corporation but also includes a number of non-Morleys on the board and in management positions. Morley's older sister, Amy Morley Beavers, played a key role both within and outside the company up until her untimely passing last year, serving as Vice President of Regulatory Compliance for the company and Vice Chairperson of the industry-sponsored Merchant Marine Personnel Advisory Committee (MERPAC).
MERPAC and the Ship Operations Cooperative Program serve as advisors to the U.S. Coast Guard and were instrumental in advancing the "Military to Maritime" initiative, which helps veterans transition from military service to maritime careers.
"We are all very proud of Amy's commitment to the advancement of mariners' training, qualification, licensing and certification," says Morley. "By 2022, the U.S. maritime will need more than 70,000 mariners, and her determined efforts have opened a path for ex-service members. MPT is highly involved in transitioning veterans into commercial ship operations."
Younger sister Lisa Morley has been Vice President of Marketing & Sales for MPT since 2009. She is also actively involved in promoting the maritime industry as an attractive career option to high school and college students in South Florida. Working with the local Boys & Girls Clubs, the company sponsors a scholarship competition each year for club members to get started in the maritime industry. Everything they need – books, courses, exam fees – is 100 percent covered. The scholarships have a value of up to $25,000 each, and candidates also receive job placement assistance and guidance.
Global Reach
"One of the most interesting things about our students," says Morley, "is that they come from all walks of life, all parts of the world, all ages and demographics, and all sectors of the industry. They are all looking for the same thing – quality training that will make them a better asset to a company."
The school advertises itself as the largest training facility of its kind in the U.S. and attracts over 12,000 students a year from about 21 countries including Australia, Nigeria, Italy, Lithuania, Spain, Romania and Canada. Most come to train at MPT for anywhere from a week to six months.
"MPT is the largest by several measures because we offer more courses than any other school, and we employ over 145 staff members," Morley adds. "We don't just train to the needs of regulations. We train to the needs of the industry." – MarEx
http://www.emaritimeexchange.com/wp-content/uploads/emaritime-exchange-logo-2017-300x119.png
0
0
George Ward
http://www.emaritimeexchange.com/wp-content/uploads/emaritime-exchange-logo-2017-300x119.png
George Ward
2017-02-21 22:01:00
2017-02-21 22:01:00
MPT's Expanded SMART Campus Now Open