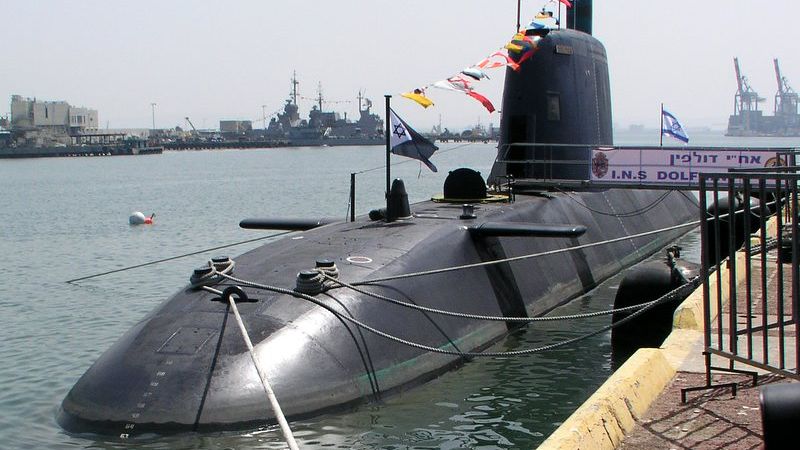 On Monday, Israeli Attorney General Avichai Mandelblit announced that his office would open a formal criminal investigation into whether the prime minister's personal lawyer had profited by promoting a $1.5 billion submarine procurement contract. 
The State Attorney General's office emphasized that Prime Minister Benjamin Netanyahu is not a suspect himself, but prosecutors decided to move forward with the case against Netanyahu's lawyer, David Shimron. A preliminary investigation yielded evidence that Shimron may have had business ties with the Israeli representative of the submarines' manufacturer, ThyssenKrupp. If the allegations are true, and if Shimron advocated on behalf of ThyssenKrupp, he may have been eligible for lucrative fees for the successful conclusion of the sale. 
Erel Margalit, a member of the opposition Zionist Union party, filed a petition last month that called for an investigation of Netanyahu's personal role in the sub negotiations. Netanyahu replied that the petition was a "direct continuation of an unbridled attack launched by the petitioner against the sitting prime minister." His office maintains that the submarine deal was "done in an orderly and professional process with no outside influence and with the recommendation of . . . the security establishment."
In late January, former defense minister Moshe Ya'alon testified that Netanyahu himself had been involved in cancelling an open bidding process for the submarines so that the contract could go to ThyssenKrupp – reportedly against the wishes of the Israeli defense establishment.
The naval procurement investigation is far from the only corruption scandal involving Netanyahu's associates. Brigadier-general Avriel Bar-Yosef, Netanyahu's nominee for the post of national security advisor, was questioned late last year in connection with charges of bribery and fraud. Last May, police recommended charges of graft for Netanyahu's wife, Sara, for allegedly using state funds to decorate and maintain the family's private home. 
http://www.emaritimeexchange.com/wp-content/uploads/emaritime-exchange-logo-2017-300x119.png
0
0
George Ward
http://www.emaritimeexchange.com/wp-content/uploads/emaritime-exchange-logo-2017-300x119.png
George Ward
2017-02-27 21:31:00
2017-02-27 21:31:00
Israeli Prosecutors Open Criminal Case in Sub Scandal