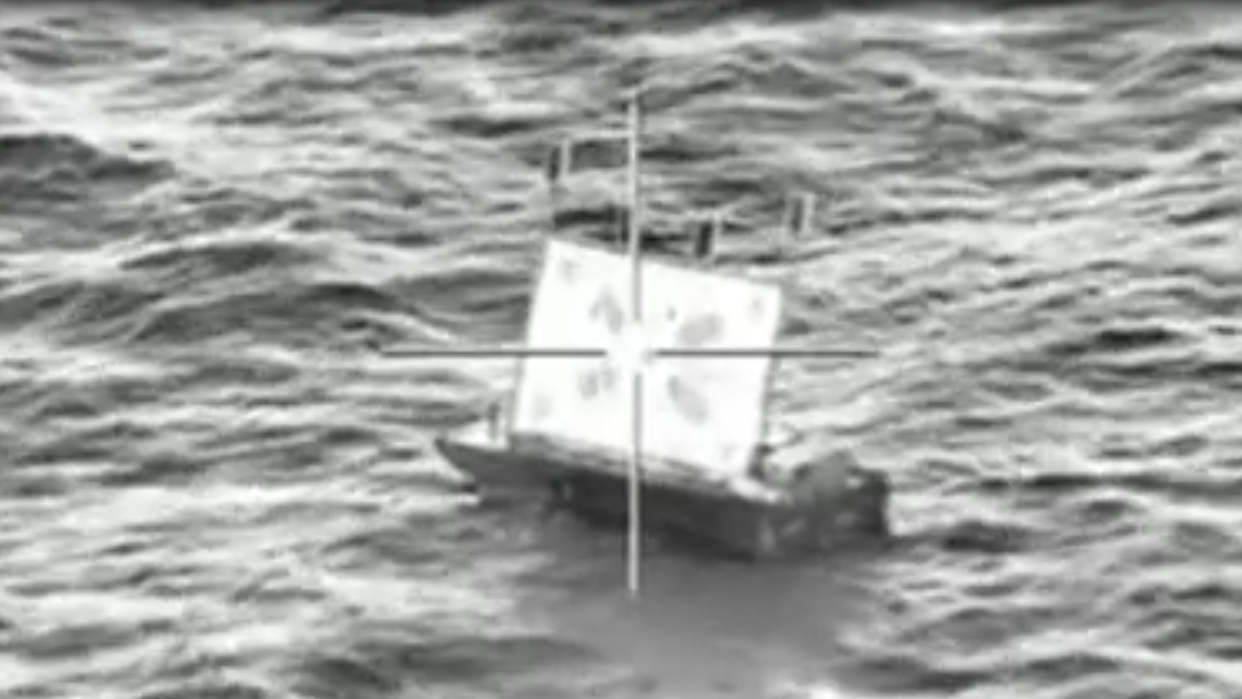 Israel's Rafael Advanced Defense Systems has released video of a test firing of its small surface-to-surface missile system from an unmanned patrol boat.
The Israel Defense Forces use the drone boat, called the Protector, alongside the manned patrol vessels that guard the nation's 100-mile coastline. The newly developed SSM variant of the Protector carries Rafael's short-range Spike ER missile in a stabilized launcher. This munition is electro-optically guided, with a connection to a human operator who can view the missile's video feed and direct its aim with the Protector's control console. It is intended for use against small targets, including the threat of boat swarm attacks. 
Rafael says that the Protector is also equipped for a range of missions and response levels, with a water cannon, a stabilized gun platform, an electronic warfare suite and long-range detection and tracking systems. 
Moshe Elazar, the head of the firm's land and naval systems division, told the Jerusalem Post that the Protector was especially well suited to guarding maritime infrastructure, including offshore facilities. "These assets are vulnerable to sabotage or terrorism and the damage that can be inflicted can, in some cases, be catastrophic. Protector's capabilities are a major force multiplier for navies, for detection, deterrence and finally neutralization of the threat," he said. 
[embedded content]
Israel expects a surge in offshore activity in the coming years thanks to the giant reserves in the Levant Basin's natural gas fields, and the Israeli Navy expects to upgrade its capabilities to protect the new exploration and production facilities. Gas began flowing from the Tamar field off Haifa in 2013, and in late February, Houston-based Noble Energy gave the green light to developing the adjacent Leviathan field, a massive 22 trillion cubic foot reservoir that promises to change the landscape of Israel's energy sector.
http://www.emaritimeexchange.com/wp-content/uploads/emaritime-exchange-logo-2017-300x119.png
0
0
eMaritime News
http://www.emaritimeexchange.com/wp-content/uploads/emaritime-exchange-logo-2017-300x119.png
eMaritime News
2017-03-07 23:18:00
2017-03-10 10:13:15
Israel Tests Missile-Launching Drone Boat