The crew of the Australian patrol boat HMAS Maryborough has marked the 75th anniversary of the sinking of HMAS Perth (I), with a midnight ceremony over the wreck in the Sunda Strait. 
 
The service took place at 12:30am on March 1 – the precise time that HMAS Perth sank. 
  
The story of HMAS Perth remains one of the most heroic and tragic in the Royal Australian Navy's history. 
 
On March 1, 1942 the Royal Australian Navy light cruiser and the United States warship USS Houston confronted a Japanese naval taskforce. 
 
Outgunned and dramatically outnumbered, both ships fought with honor and courage until each sunk after running out of ammunition.  
 
At the time of her loss HMAS Perth's ship's company totalled 681, comprising 671 naval personnel, six Royal Australian Air Force personnel (for operating and servicing the aircraft) and four civilians (canteen staff). Her Captain, Hec Waller went down with the ship with 349 naval personnel and three civilians. Four naval personnel died ashore without having been taken prisoner. A further 106 men died in captivity. 
 
USS Houston lost 696 sailors and marines with 368 captured. Many of those captured suffered a similar fate to their Australian counterparts.
 
Wreaths were laid by Maryborough in memory of both Australian and American personnel lost.
 
The site of the HMAS Perth wreck remains vulnerable to local shipping and illegal salvage operations which have damaged the wreck in past years. 
 
However, the future of the site is looking brighter with Indonesian President Joko Widodo acknowledging the 75th anniversary of the HMAS Perth sinking. 
 
The President also reaffirmed a commitment to strengthen cooperation in the area of maritime cultural heritage, in a joint maritime statement with Australia's Prime Minister Malcolm Turnbull during his recent Australian visit. 
  
Australian National Maritime Museum experts and authorities from the Archaeology Research Centre at the Indonesian Ministry of Education and Culture are planning a joint dive on HMAS Perth to establish its current condition.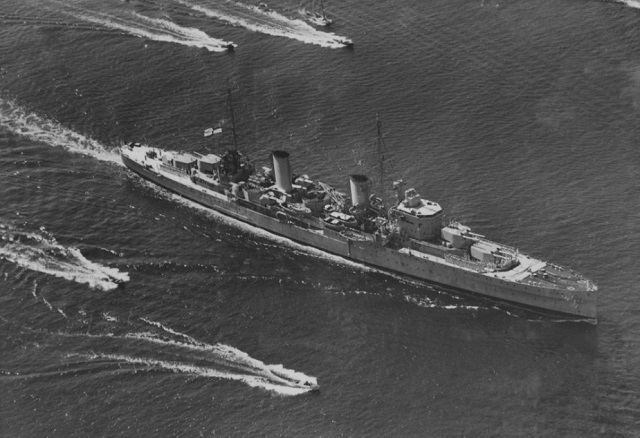 HMAS Perth arriving in Port Jackson, Sydney for the first time.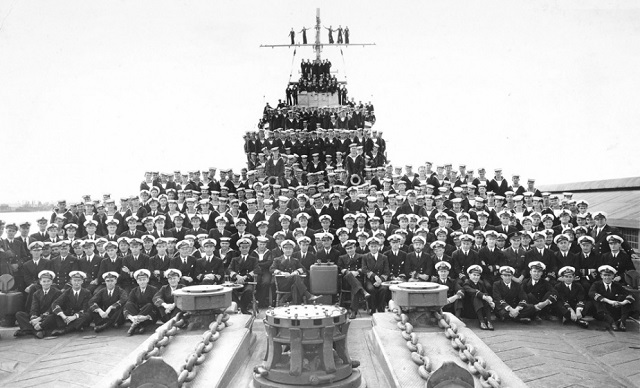 HMAS Perth's ship's company in Fremantle 6 August 1941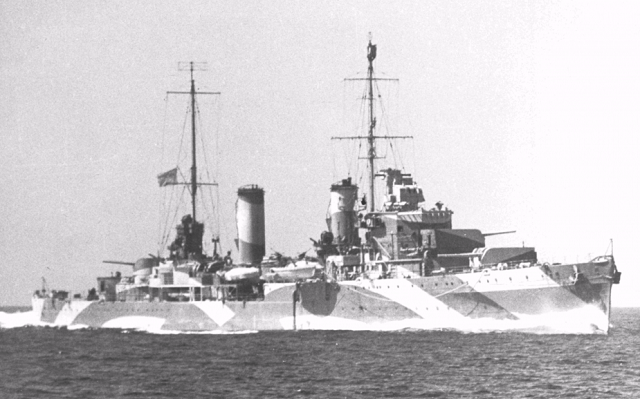 HMAS Perth wearing her distinctive disruptive camouflage paint scheme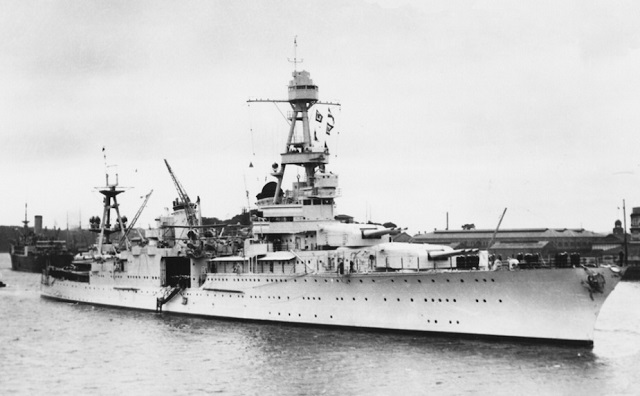 USS Houston, Sydney c.1938
A history of the vessel is available here.
https://www.emaritimeexchange.com/wp-content/uploads/2017/03/map65.jpg
371
640
George Ward
http://www.emaritimeexchange.com/wp-content/uploads/emaritime-exchange-logo-2017-300x119.png
George Ward
2017-03-02 05:59:00
2017-03-02 06:51:12
HMAS Perth Remembered in Midnight Ceremony