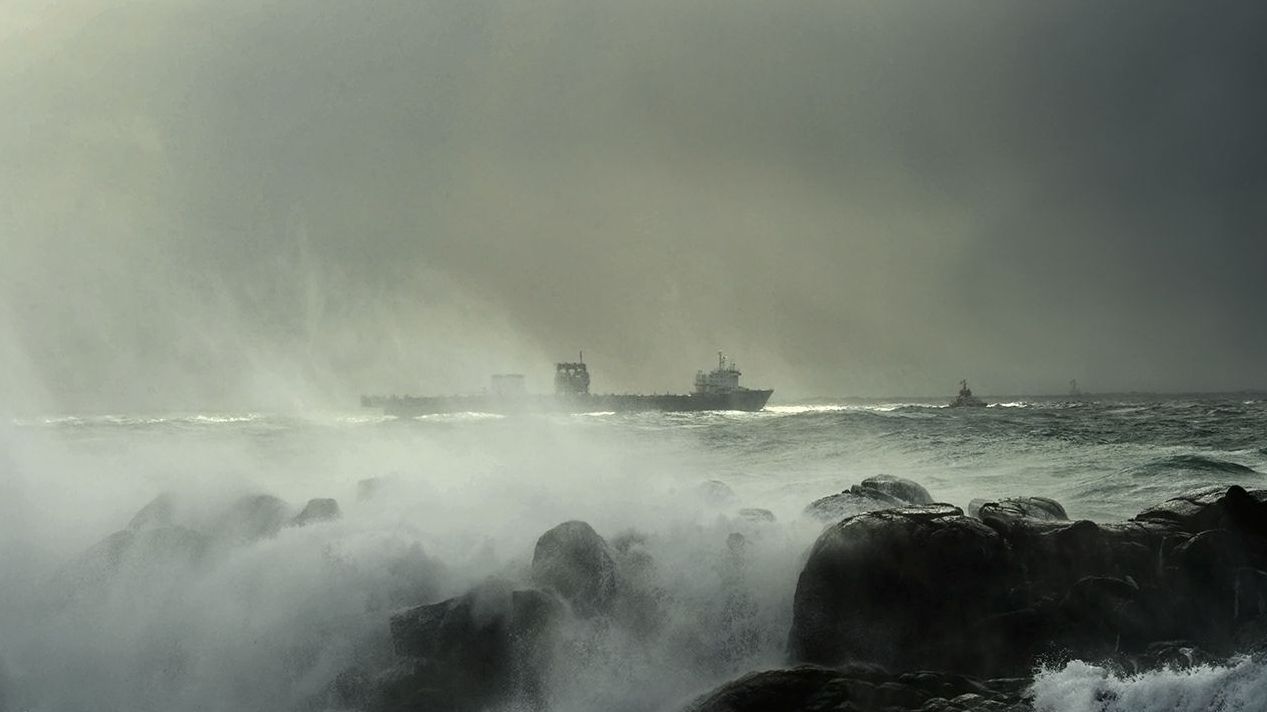 On Wednesday morning, the 40,000 dwt barge carrier Eide Carrier (AIS reporting name Tide Carrier) came within 300 feet of going aground off Jæren, Norway. 
Officials with the Joint Rescue Coordination Center – Southern Norway said that the vessel lost power at about 1045 hours Wednesday and deployed an anchor to hold herself steady. She regained power and weighed anchor, but lost power again and redeployed ground tackle to keep from drifting onto the beach. 
As of Wednesday night, the Carrier was without propulsion but stable, with two anchors to hold her steady and two tugs made up and standing by. Three coast guard vessels were also stationed in the vicinity if needed. The JRCC intends to tow the Carrier away from shore after first light on Thursday. 
One of the vessel's crewmembers was evacuated by helicopter at 1400 hours after he suffered a shoulder injury, and the JRCC initially reported that the master refused to evacuate the rest of the crew. Officials said in an update late Wednesday that SAR teams completed the helivac of four nonessential crewmembers. Two pilots and two tug company employees were brought on board to assist with the operation. 
Until recently, the Carrier was flagged in Panama, and her Equasis record still reflects her previous registry. She is now flagged in Comoros, which NGO Shipbreaking Platform has identified as a popular flag state for end-of-life vessels on final voyages. ecords maintained by DNV GL show that the Carrier's classification was withdrawn last Tuesday. It is unclear whether she had obtained class certification from another society by the time she sailed. 
http://www.emaritimeexchange.com/wp-content/uploads/emaritime-exchange-logo-2017-300x119.png
0
0
George Ward
http://www.emaritimeexchange.com/wp-content/uploads/emaritime-exchange-logo-2017-300x119.png
George Ward
2017-02-23 01:13:00
2017-02-23 01:13:00
Grounding Narrowly Averted Off Norway