In a storm off the French Riviera on Monday, a huge wave struck the ro/pax ferry Jean Nicoli well above the waterline, smashing through her bridge windows and disabling much of her navigational equipment. 
Despite the extensive damage to the wheelhouse, her crew kept her moving ahead at low speed. The Nacoli was not able to continue to Marseilles, her planned destination, and she diverted towards Toulon instead. Her crew called for assistance from the French maritime authorities, and the Prefecture Maritime dispatched the Ailette, a multipurpose salvage tug chartered to the French Navy. The Nicoli slowly proceeded to Toulon, where she docked with the assistance of several tugs. As of Wednesday, her AIS data showed her alongside a pier at La Seyne-sur-Mer.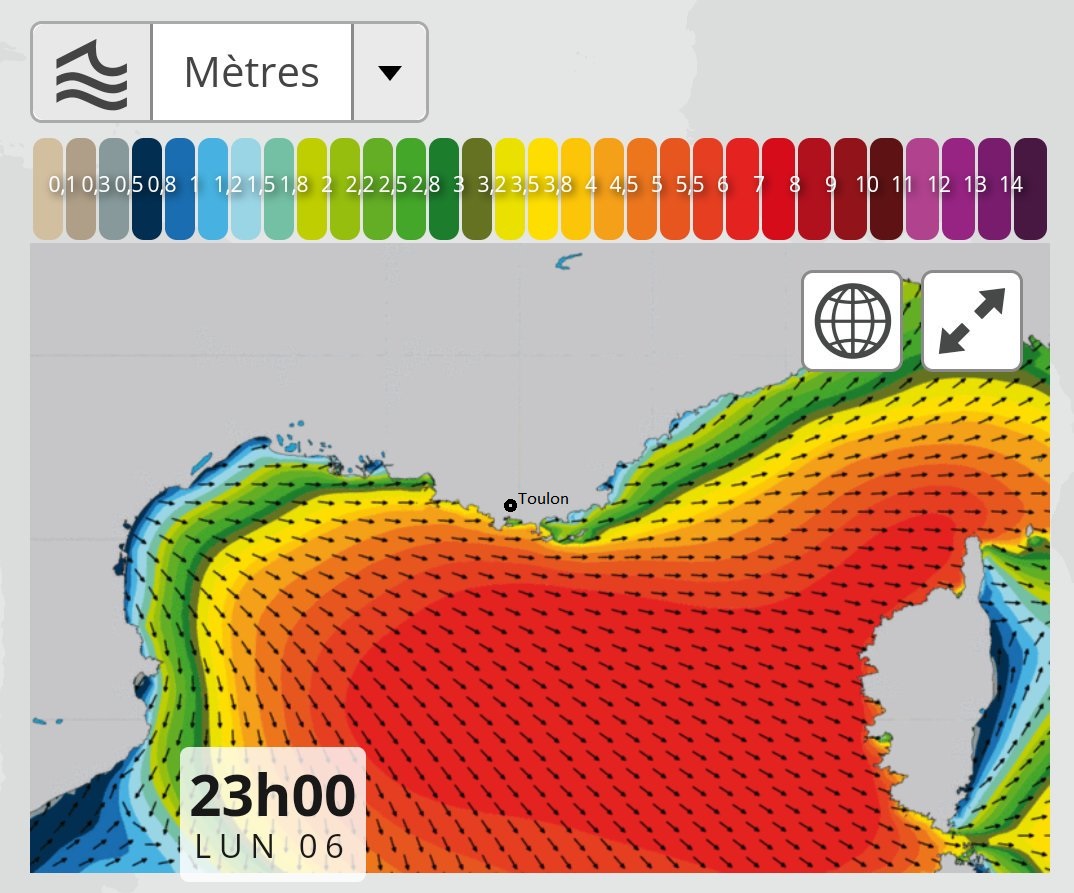 Significant wave height forecast for the night of the incident (meters) (social media)
Operator Corsica Linea had moved the Nicoli's Monday departure forward to 1430 hours from the scheduled time of 1900 due to the deteriorating weather forecast. An advisory for the port of Marseilles predicted wind gusts of up to 50 knots, and the authorities had advised tugs, pilots and mariners to exercise caution. 
The Corsica Linea vessel Paglia Orba will replace her on the Ajaccio-Marseilles route. The Orba was scheduled to leave Marseilles on Monday, but she had stayed in port due to the storm. 
http://www.emaritimeexchange.com/wp-content/uploads/emaritime-exchange-logo-2017-300x119.png
0
0
eMaritime News
http://www.emaritimeexchange.com/wp-content/uploads/emaritime-exchange-logo-2017-300x119.png
eMaritime News
2017-03-09 00:39:00
2017-03-10 10:13:13
Giant Wave Damages Ferry's Bridge