A transformer at a ConEd electrical station in Brooklyn's Dumbo neighborhood failed on Sunday afternoon, spilling an unknown quantity of transformer oil onto the ground and out into New York's East River. The unit contained 37,000 gallons of oil, and enough of it reached the water to create an oil sheen extending south under both the Manhattan and Brooklyn Bridges.
"We continue to assess the volume of oil that migrated to the East River, and how much oil remains in the ground on our property," said ConEd in a statement.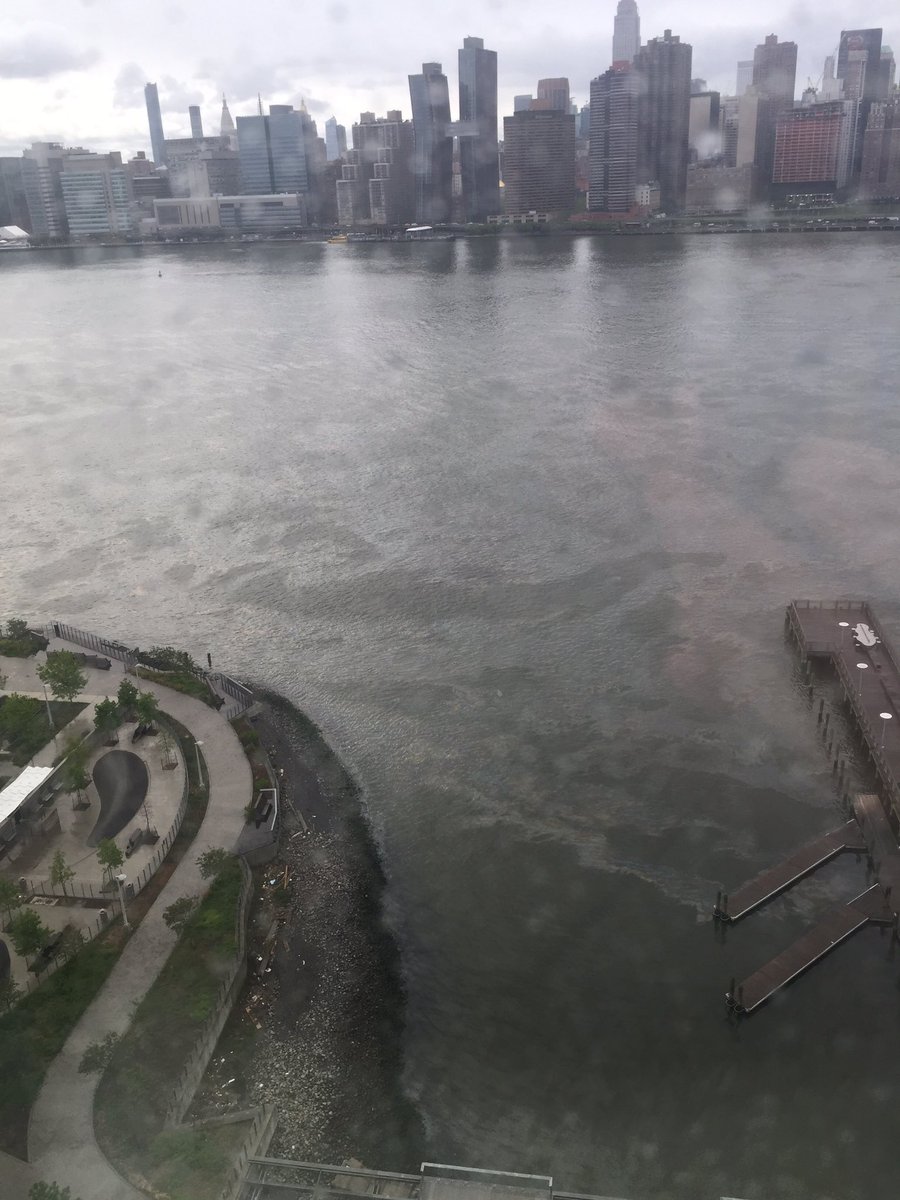 Courtesy Kroesser + Strat / twitter
The Coast Guard and the New York Department of Environmental Conservation are assisting in efforts to contain and clean up the spill, and as of Tuesday crews had recovered about 550 gallons, according to a ConEd spokesman.
NYC Ferry issued a service alert Tuesday warning that the spill was causing delays on its East River route – one of two new services it rolled out on May 1 – and the alert remained in place Wednesday afternoon. A Coast Guard spokeswoman told New York City Patch that the ferry had to operate at greatly reduced speed in order to comply with a no-wake zone on the river.
The USCG has declared a safety zone along the East River from Greenpoint to Governors Island, and it is warning swimmers to stay out of the water. Recreational and human-powered boats are temporarily banned from the area.
http://www.maritime-executive.com/article/electrical-station-spills-oil-into-east-river
https://www.emaritimeexchange.com/wp-content/uploads/Kroesser-and-strat-photos-oil-spill-2-16x9.jpg
506
900
News Update
http://www.emaritimeexchange.com/wp-content/uploads/emaritime-exchange-logo-2017-300x119.png
News Update
2017-05-11 08:24:34
2017-05-11 08:24:34
Electrical Station Spills Oil into East River