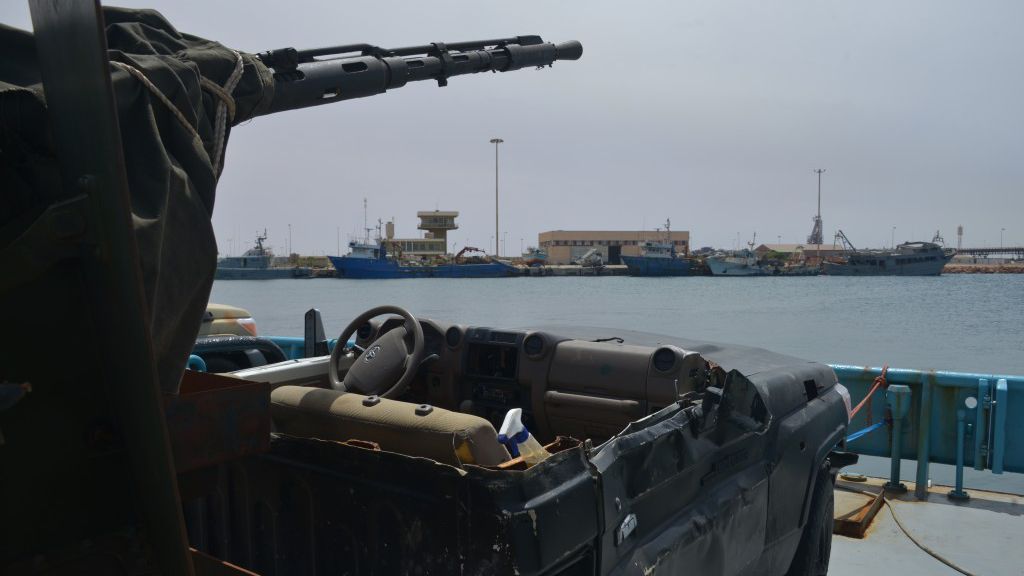 The Libyan oil export ports of Es Sider and Ras Lanuf ceased operations over the weekend due to ongoing clashes between competing militia forces. On Friday, the Islamist milita known as Saraya Defend Benghazi (Benghazi Defense Brigades) seized Es Sider, which had been under the control of warlord Khalifa Haftar since September. Production at the fields that supply the two ports has been reduced accordingly. 
Haftar does not recognize the legitimacy of the UN-backed government in Tripoli, and the capture of Es Sider by a third force complicates Libya's already-difficult security environment. Haftar and the Tripoli government had just reached an agreement to resume oil shipments in late 2016; oil is Libya's main export commodity and has been a hotly-contested source of revenue for the nation's competing factions.    
Libya's National Oil Corporation (NOC) said in a statement Saturday that "we are against any actions that could damage the oil infrastructure in the country, including oil fields, pipelines, ports, plants and other petroleum facilities."
An anonymous source told Bloomberg that some of the oil could be rerouted through Zuetina and Brega, which could avert the cancellation of scheduled loadings. So far, the NOC has not invoked force majeure for its oil sale agreements. 
The Benghazi Defense Brigades (BDB) was founded last year to oppose Haftar's forces in eastern Libya, and while its ideology is similar to Islamist terrorist organizations, it describes itself as a non-aligned entity. It claims to support the Tripoli government, which does not recognize it as a legitimate force and has considered designating it a terrorist organization. Analysts suggest that BDB has occasionally acted in concert with Islamic State forces in Libya.
http://www.emaritimeexchange.com/wp-content/uploads/emaritime-exchange-logo-2017-300x119.png
0
0
George Ward
http://www.emaritimeexchange.com/wp-content/uploads/emaritime-exchange-logo-2017-300x119.png
George Ward
2017-03-06 18:58:00
2017-03-06 18:58:00
Competing Factions Close Libyan Oil Terminals Again