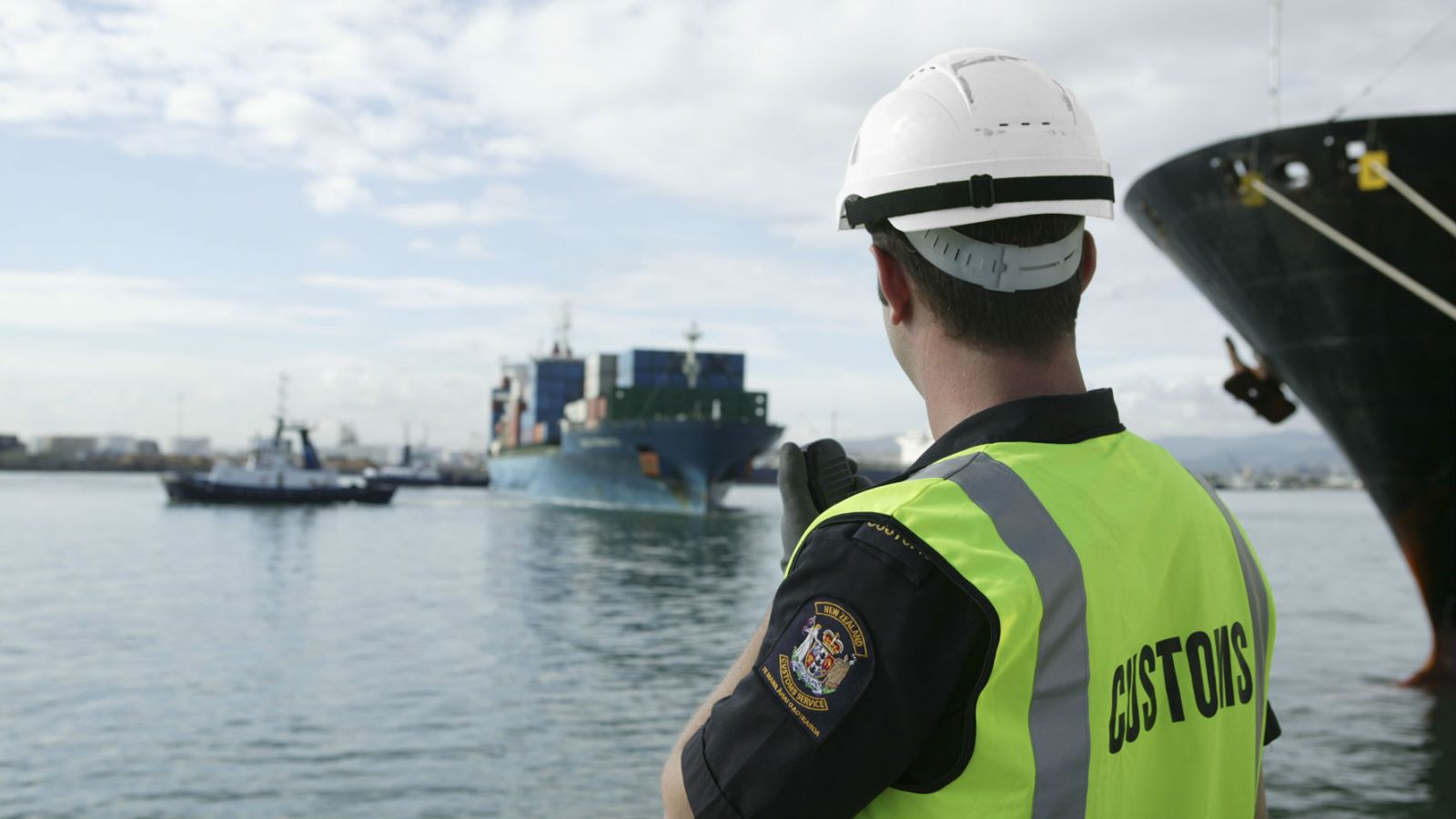 By MarEx 2017-11-01 20:53:53
A stash of cocaine worth around NZ$20 million ($18 million) was allegedly retrieved from the sea chest of the Maersk Antares in New Zealand on Tuesday night.
The crew of the container ship were apparently unaware that 46 kilograms of cocaine had been placed there by smugglers for the vessel's voyage from South America. A boat came alongside the vessel while she was berthed at Tauranga to remove the drugs, and those on board were subsequently apprehended by Police. Four men, two Australians, one Croatian and one Serbian, have now been arrested after what was a five-month operation by Police and Customs, with the case being the largest cocaine bust in the nation's history.
Subsequent searches uncovered another five kilograms of cocaine, a kilogram of methamphetamine and a large amount of cash. A money laundering operation sending hundreds of thousands of dollars out of New Zealand was also discovered.
Customs Group Manager Intelligence, Investigations & Enforcement, Jamie Bamford said: "We're aware this is a way for drugs to make it into New Zealand. The ship had come through Columbia, Peru and Chile which are hotspots for this drug.
"New Zealand is being targeted by international crime syndicates as a market for cocaine. Our intelligence suggests an increase in demand and use, and this goes hand-in-hand with the increase in seizures we're making at the border. Customs focuses on the maritime border and our regional ports."
The charges laid against the men carry a maximum sentence of life imprisonment. Police are not investigating the Maersk Antares crew.
http://www.emaritimeexchange.com/wp-content/uploads/emaritime-exchange-logo-2017-300x119.png
0
0
eMaritime News
http://www.emaritimeexchange.com/wp-content/uploads/emaritime-exchange-logo-2017-300x119.png
eMaritime News
2017-11-02 05:02:21
2017-11-14 14:43:19
Cocaine Smuggled in Sea Chest