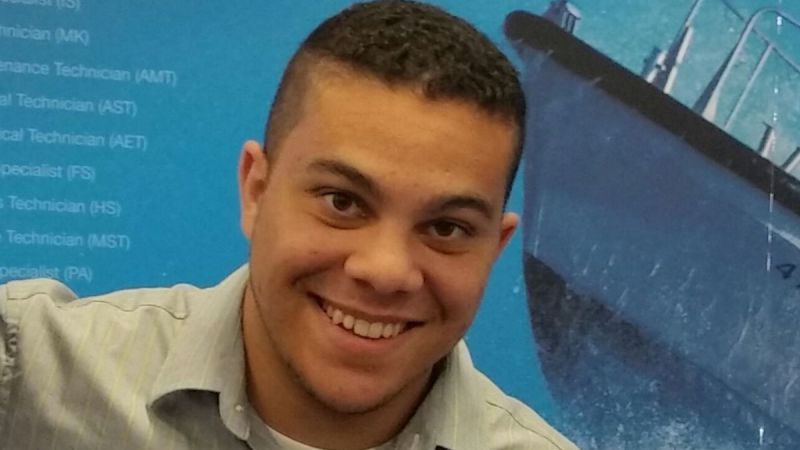 On Tuesday, the Coast Guard said that it had finished an investigation into the unexplained death of a recruit at Coast Guard Training Center Cape May last year.
On July 1, 2016, seaman recruit Aaron Redd collapsed after he finished a 1.5 mile run, part of his first physical fitness assessment. The 21-year-old recruit was given first aid and taken to a regional medical center, but he passed away five days later. 
The Coast Guard's investigation board concluded that Redd died from a heat-related illness and an "underlying medical condition." The condition would not have disqualified him from military service, and the board found that the training center had followed all policies properly. 
"This tragic and sudden event was the impetus for a thorough review of our safety policies," said Capt. Owen Gibbons, the commanding officer of Training Center Cape May. "Families trust us with the care of their loved ones while they are here and we owe it to them to ensure we are providing the safest training environment possible."
Two months after Redd's death, the training center made him an honorary graduate, and his parents attended his recruit company's graduation ceremony on his behalf. Eileen Redd, Aaron's mother, told local media that he was a registered organ donor, and that his heart was used to save another life. 
"Aaron fulfilled his dream of becoming a member of the Coast Guard," his family wrote in an obituary. "He wanted to save lives, and now, his incredibly strong, beautiful heart continues to beat on."
http://www.emaritimeexchange.com/wp-content/uploads/emaritime-exchange-logo-2017-300x119.png
0
0
George Ward
http://www.emaritimeexchange.com/wp-content/uploads/emaritime-exchange-logo-2017-300x119.png
George Ward
2017-02-15 05:27:00
2017-02-15 05:27:00
Coast Guard Finishes Inquiry Into Recruit's Death