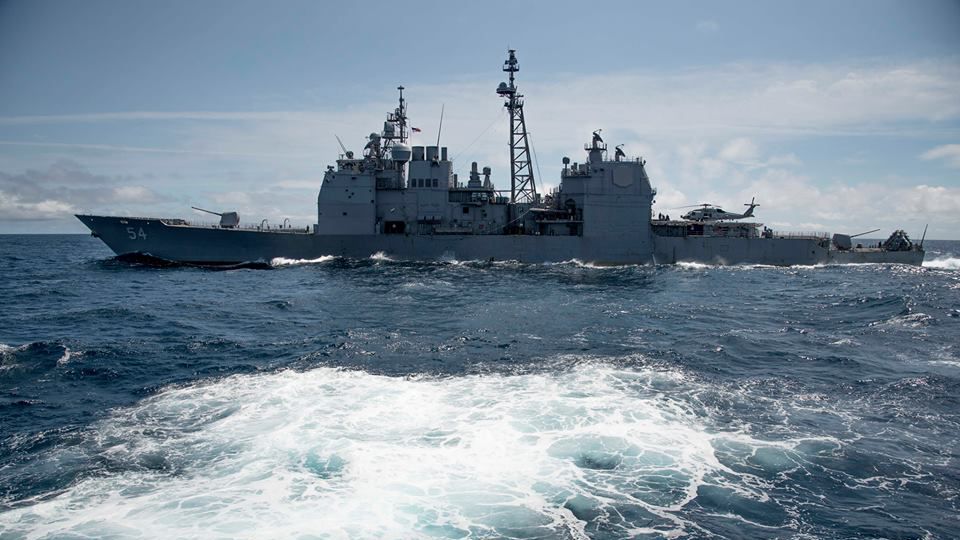 On Wednesday, Rear Adm. Charles Williams of Seventh Fleet Task Force 70 relieved the commanding officer of the cruiser USS Antietam of his duties, citing a "loss of confidence" in the C/O's leadership after the vessel went aground off Yokosuka.
"While the investigation is still under review . . . sufficient findings of fact emerged during the investigation to warrant the relief of the commanding officer," the U.S. Pacific Fleet command said in a statement. 
The vessel's C/O, Capt. Joseph Carrigan, previously served as commanding officer of the guided missile destroyer USS Russell and as executive officer on the destroyer USS Nitze. Captain Jonathan Duffy, the deputy commodore of Destroyer Squadron 15, will assume Carrigan's duties as C/O of the Antietam on an acting basis.
Carrigan's dismissal is not unusual after a casualty involving a naval vessel: last year, the Navy relieved two captains of their command after propulsion failures aboard LCS-class ships. "We hold our COs to a high standard," said Pacific Fleet spokesman Lt. Commander Matt Knight, speaking to Military.com. "Ultimately, the safety of the ship and the safety of the sailors is their responsibility."
The Antietam grounded near Fleet Activities Yokosuka on January 31, damaging her controllable pitch propellers and spilling about 1,100 gallons of hydraulic fluid. No injuries were reported in the incident, and the cause is still under investigation. The Navy is still making arrangements for the Antietam's repairs, but Navy officials told Stars and Stripes that the casualty would have a minimal effect on the fleet's readiness. 
The 1987-built Antietam is one of seven missile defense-capable vessels based at Yokosuka. She served with distinction in Operation Desert Shield and participated in relief efforts in the Philippines after Typhoon Haiyan, and she has won numerous Battle Effectiveness (Battle "E") awards for superior performance.
http://www.emaritimeexchange.com/wp-content/uploads/emaritime-exchange-logo-2017-300x119.png
0
0
George Ward
http://www.emaritimeexchange.com/wp-content/uploads/emaritime-exchange-logo-2017-300x119.png
George Ward
2017-03-02 00:50:00
2017-03-02 00:50:00
C/O of Navy Cruiser Relieved of Command Over Grounding