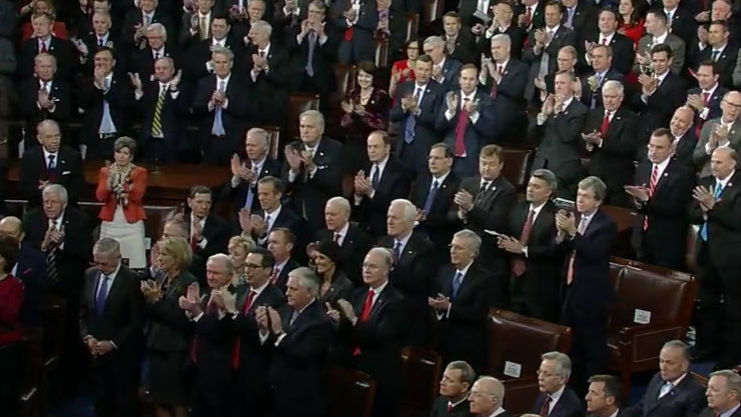 The Chinese government announced its plans to improve the country's transport infrastructure on Tuesday, a move that coincided with U.S. President Donald Trump's infrastructure announcement to Congress.
China's 13th Five-year Plan period (2016-2020) anticipates that by 2020, the nation will have 150,000 kilometers of railway lines, five million kilometers of roads, 260 airports and 2,527 berths for vessels over 10,000 tons, reports China Daily.
"China tops the world in the length of high-speed railways, expressways and urban rail transit networks, and the number of berths for vessels over 10,000 tons," Li Pumin, secretary general of the National Development and Reform Commission, said. He also noted that seven of the world's 10 largest ports in terms of container throughput are located in China.
China Daily reports that the country's transport investment totaled 13.4 trillion yuan ($1.95 trillion) between 2011 and 2015. As part of the new plan, a total of 15 trillion yuan ($2.2 trillion) will be channeled into transport infrastructure improvement projects by 2020, including 500 billion yuan ($73 billion) for water transport.
Meanwhile, in his Joint Address to Congress on Tuesday, Trump said: "America has spent approximately $6 trillion in the Middle East - all the while our infrastructure at home is crumbling. With this $6 trillion, we could have rebuilt our country twice, and maybe even three times if we had people who had the ability to negotiate. 
"To launch our national rebuilding, I will be asking Congress to approve legislation that produces a $1 trillion investment in infrastructure of the United States - financed through both public and private capital - creating millions of new jobs. This effort will be guided by two core principles:  buy American and hire American."
"Crumbling infrastructure will be replaced with new roads, bridges, tunnels, airports and railways gleaming across our very, very beautiful land, he said. This will be financed through both public and private capital. Earlier reports of the infrastructure plan indicate that the proposal includes $70 billion to modernize America's ports, airports and waterways."
Trump's comments were met with applause. However, The Hill notes that lawmakers may not be able to handle a major infrastructure bill this year.
http://www.emaritimeexchange.com/wp-content/uploads/emaritime-exchange-logo-2017-300x119.png
0
0
George Ward
http://www.emaritimeexchange.com/wp-content/uploads/emaritime-exchange-logo-2017-300x119.png
George Ward
2017-03-01 22:29:00
2017-03-01 22:29:00
China and U.S. Voice Infrastructure Plans