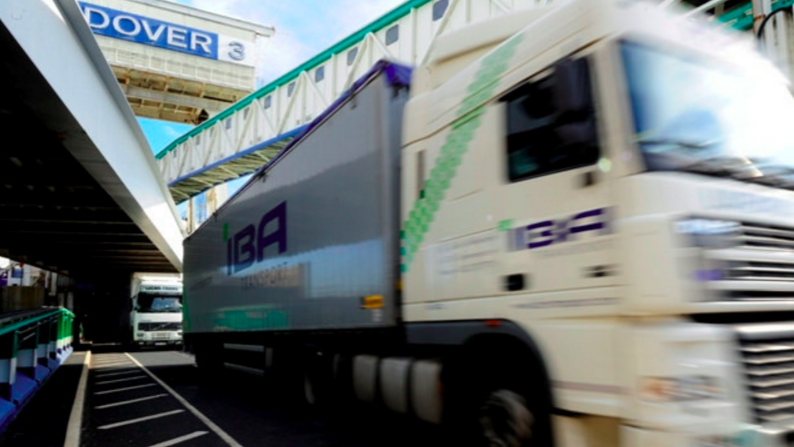 File image courtesy Port of Dover
On Wednesday, the UK Freight Transport Association warned Parliament that exiting the European Union without some arrangement for "frictionless trade" could lead to expensive customs delays for ports, hauliers and shippers.
Prime Minister Theresa May has promised a "swift and clean" Brexit, and as part of that process she intends to pull Britain out of the EU's single market and customs union. The customs union provides for a uniform series of tariffs on the import of foreign goods, and it prohibits member states from charging tariffs for cross-border movements within the EU. May has said that she desires some form of free trade with Europe and that the UK will renegotiate its customs arrangements as part of the exit process, but observers suggest that these discussions could take years.
In the interim, the FTA says, the UK's customs authorities need to prepare for a wave of additional clearances. At present, UK customs waves goods from the EU through without significant checks, but once May carries out her Brexit promise, the customs system will have to be scaled up to handle up to an additional 300 million import declarations per year. The additional checks could lead to delays of up to four days in port, FTA officials told Parliament, unless UK customs hires thousands of additional staff. 
In addition, FTA says, British forwarders and shippers will need time to familiarize themselves with EU declarations for exports to continental Europe, which they have not had to deal with for a generation. 
Most of all, FTA urged Parliament to avoid any "cliff edge" of abrupt change. "Shippers, forwarders and transport operators in the UK have been used to open borders in Europe for 24 years so it's going to take time to adjust, it can't just change overnight," said FTA deputy chief executive James Hookham. "Hopefully, there will be 'frictionless trade' between the UK and EU, but if there isn't, or a prospect there won't be, then these are the key issues for FTA members. We already know the impact of port delays – just one hour's delay adds £15,000 cost to the road haulage industry – so a streamlined process is vital." 
https://www.emaritimeexchange.com/wp-content/uploads/2016/02/emaritime-icon-1030x1030.png
1030
1030
George Ward
http://www.emaritimeexchange.com/wp-content/uploads/emaritime-exchange-logo-2017-300x119.png
George Ward
2017-01-26 23:29:00
2017-01-26 23:29:00
Brexit May Lead to Customs Delays at UK Ports