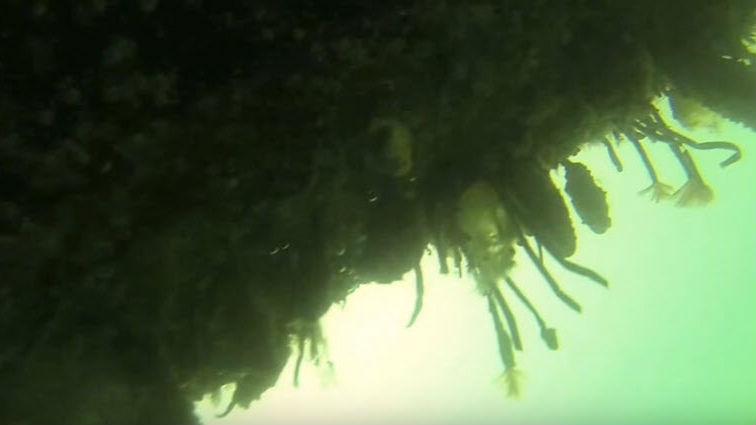 The bulk carrier DL Marigold has been ordered from both New Zealand and Fijian waters for being an invasive species threat.
New Zealand authorities ordered the Panama-registered vessel to leave after its divers discovered dense fouling of barnacles and tube worms on the ship's hull.
"The longer the vessel stayed in New Zealand, the greater chance there was for unwanted marine species to spawn or break away from the ship. So, we had to act quickly," said Steve Gilbert, New Zealand Ministry of Primary Industries' (MPI) Border Clearance Director. "The vessel won't be allowed back until it can provide proof it has been thoroughly cleaned."
It is the first time an international ship has been ordered to leave a New Zealand port because of biofouling. From May next year, new rules will require all international vessels arriving in New Zealand to have a clean hull. During the interim period, MPI can take action in cases of severe biofouling.
The DL Marigold arrived in Tauranga, New Zealand, from Indonesia on March 4 to unload palm kernel, and would have been in New Zealand waters for nine days.
On being ordered to leave, the vessel was sailed to Fiji for hull cleaning. However, on Wednesday, Fiji's Biosecurity Authority released a statement saying it would also refuse entry to the DL Marigold, citing similar concerns that the ship could introduce invasive species into its waters.
This is the world's first biofouling casualty, says Dr Rob Hilliard, biofouling consultant and principle at Intermarine Consulting. "The bulker is a casualty, as it cannot readily go to dry-dock until it can unload its cargo. This incident will become a benchmark for trading vessels, their owner/managers and charterers." 
Australia and New Zealand have requested various OSVs and dredges to depart for dry-docking or deep offshore cleaning, says Hilliard, but eviction of a loaded cargo ship that cannot go to dry-dock is a first.
The DL Marigold's five year docking is due on April 15, 2017.
It's possible that New Zealand's MPI could now be exposed to damage claims if it did not collect enough evidence to justify the expulsion.
The DL Marigold is now waiting mid-ocean for instructions from its South Korean owner/manager Daelim. 
http://www.emaritimeexchange.com/wp-content/uploads/emaritime-exchange-logo-2017-300x119.png
0
0
eMaritime News
http://www.emaritimeexchange.com/wp-content/uploads/emaritime-exchange-logo-2017-300x119.png
eMaritime News
2017-03-10 00:23:00
2017-03-10 10:13:12
Biofouling: Ship Refused Entry to New Zealand, Fiji