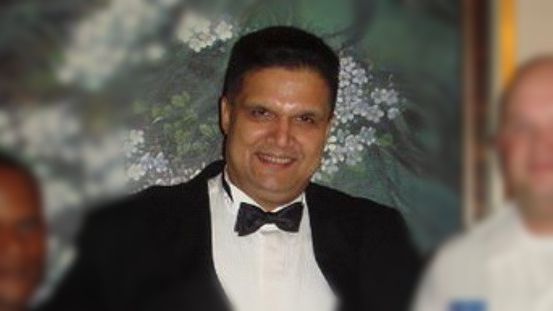 Another U.S. Navy official has been charged in the long-running Glenn Defense Marine Asia (GDMA) corruption scandal. Like others, Commander Mario Herrera, 48, is accused of illegally assisting GDMA owner Leonard "Fat Leonard" Glenn Francis in obtaining Navy procurement contracts. According to charging documents, Herrera allegedly provided Francis' firm with classified information and helped others to direct scheduled port calls to locations that Francis controlled. The complaint alleges that in return, Cmdr. Herrera received vacation travel, the services of prostitutes, and gifts, including two boxes of steaks worth $1,800. 
Francis' firm is believed to have overbilled or fraudulently billed the Navy for a total of roughly $35 million; he has pled guilty to charges of fraud and is cooperating with investigators. With Francis' assistance, the Navy investigation has led to charges for 17 people, with more indictments expected in the future. 12 of those charged to date are Navy personnel, including Rear Adm. Robert J. Gilbeau, the first ever active duty flag officer to face criminal charges in a federal court. Gilbeau pled guilty to lying to investigators and to destroying evidence last June, and is out on bail awaiting sentencing. 
According to the complaint against Herrera and email records obtained as evidence, the Navy officers who aided Francis referred to themselves as a group – variously as the "brotherhood," the "Wolf Pack" or the "Band of Brothers." In a reflection of the growing scope of the scandal, officials told the Washington Post that they are investigating an additional 200 people with ties to Glenn Francis, including as many as 30 additional flag officers. 
The ongoing criminal investigation of the contracting scandal is being conducted by NCIS, the Defense Criminal Investigative Service, the Defense Contract Audit Agency, and the Drug Enforcement Administration. It has led to calls within the Navy for reform: last year, chief of naval operations Adm. John Richardson convened a conference of flag officers and told them that "as senior leaders, our personal conduct, and the example it sets, are essential to our credibility . . . we need to help each other and hold each other accountable – this is leader business."
http://www.emaritimeexchange.com/wp-content/uploads/emaritime-exchange-logo-2017-300x119.png
0
0
George Ward
http://www.emaritimeexchange.com/wp-content/uploads/emaritime-exchange-logo-2017-300x119.png
George Ward
2017-02-17 01:04:00
2017-02-17 01:04:00
Another Officer Charged in U.S. Navy Corruption Scandal